Galleries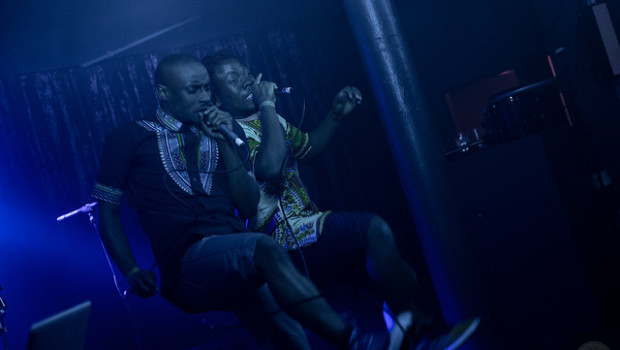 Published on October 8th, 2015 | by Loreana
0
Hard Working Class Heroes 2015 – Saturday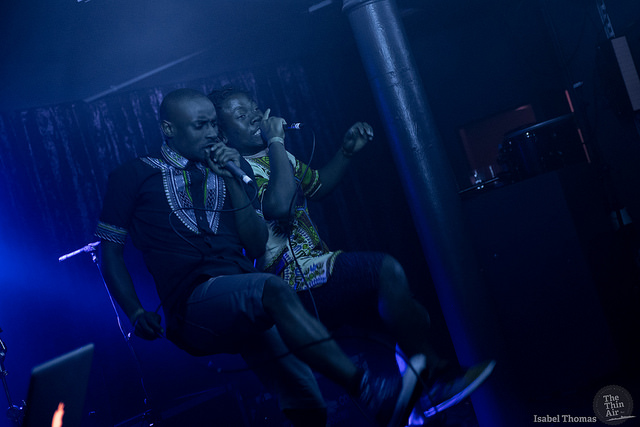 'It's better to burn out than to fade away,' said the now sixty-nine year old Neil Young. So maybe it's not such a bad thing that the HWCH schedule, on paper at least, looks like it wants to wind down rather than go out with a bang. But though it may not have the head whipping allure of the first two nights there's still certainly enough to justify hitting those streets.
Take Sinead White for example, surely a rising star, but even her to the point, uncluttered song writing cannot conjure a crowd out of thin air. It's a problem that persists into the stroke inducing kick off for SlowPlaceLikeHome (below) whose mellow but boomy house is just a tad too loud and a little too disconnected in the mix. At two in the am with a head full of ex-itement it wouldn't matter but for a sparsely populated Academy the tunes seem voracious where they should really be vivacious. But as the set goes on, aside from some misplaced forays into lazy indie, SlowPlace find a decent nest in slow groove, pop-trance.
Downstairs The Soft Look are having less success, their gentle synthy-rock hybrid only garners a few hunched onlookers giving the lads little to bounce off. It means the show does little to demonstrate their Hot Chip cum chiptune appeal but still, the closer is a tasty Human League-esque track for the 21st century. They're followed by the confident synth party vibes of Plutonic Dust who inject some much needed energy onto the room. It's lively, and though there may be a tendency for one track to unnoticeably roll into the next, the closing song shows that they have some serious, subterranean dance chops.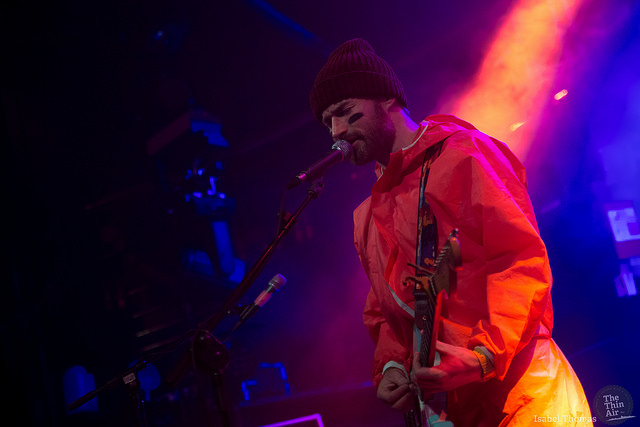 SlowPlaceLikeHome

It's worth noting at this point that HWCH has, except for a few exceptions, been marked by some incredible set up speeds. Credit must of course go to each venues staff but was there some kind of boot camp before the festival? Literally in a disconcerting flash Rusangano Family (top) are on and ready. They kick in without a moment's hesitation and then suddenly you're in it. They're better than you remember, harder than you remember, more fluid, smarter, more energetic. It's trap, it's soul, it's dubstep, it's just un-fucking-believable bass ridden mashups.  The Limerick trio have done the impossible; one day everything is normal and then, in a flash, one of Ireland's greatest bands are a hip hop collective. It's just sick flow and break beats that make you fall in love with music all over again. Undoubtedly the performance of the weekend.
The only problem is what could possibly help the come down? Well luckily Jennifer Evans is plying her wares back at The Workmans. She's joined by two remarkable musicians on the rhythm section and between them they work like a filter sieving through the nineties and early-noughties to create rapturous, frenetic yet melodic rock. Jennifer herself is reminiscent of Ani Di Franco and her riffs veer from the sexy, slinkiness of Weezer over math-rock and even the occasional jut-jut-jut of The Melvins. Unfortunately for everyone in the room she's forced to call time earlier than she would have liked. But as a finisher for some peoples HWCH she couldn't have been better; embodying in one artist the eclectic spirit of the entire festival.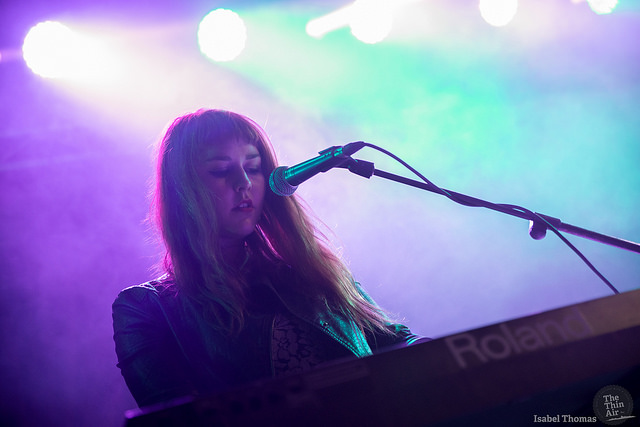 Pleasure Beach
And then it's over, in theory anyway. There's a myriad of after parties official and unofficial all over the city and rumour has it Le Galaxie are playing one of their trademark emphatic sets somewhere, somewhere, somewhere… But even if this is the end it's been a fantastic three nights. No other festival showcases so clearly the sheer amount of talent on this little island. If anything it shows that there's just too many good bands here. Just by odds some of them will be lost to memory, despondency or lethargy, and that's terrible. But right now it's only correct to celebrate, and though HWCH may be about many things for many people it is most certainly a celebration of the magnificent ability this country is producing. Eoghain Meakin
Photos by Isabel Thomas