Events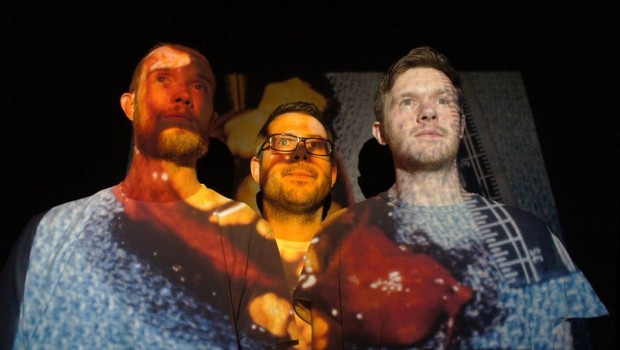 Published on February 12th, 2016 | by Eoin Murray
0
FEAST present: Alright the Captain, Steve Strong, A Werewolf – Irish Tour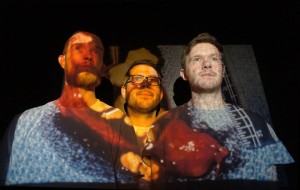 For the past year or so, the dedicated team of Galway's FEAST organisers have been hosting some of the most interesting acts that fit the spectrum of what one supposes could be called the more "colourful" side of metal. Having put on bands such as Math Rock heavyweights Alpha Male Tea Party and Roisin Dubh locals Race the Flux as well as more sludgy outfits such as Torche and Bitch Falcon, FEAST's place has been to promote acts who, for reasons unknown, may go unnoticed outside of the niche in Ireland otherwise.
Next week sees the first FEAST tour taking place, with the promoters presenting hefty-math-wizards Alright the Captain to audiences in Galway, Limerick, Dublin and Belfast.
Alright The Captain make music that balances the melodic and rhythmic complexity and intensity so lauded in the Math-Rock community with ear shattering synths and scratchy vocal samples. On the back of their 2015 LP Contact Fix, their live show is one that will have fans of Adebisi Shank, No Spill Blood and Brontide flailing with wild abandon.

Joining ATC on the tour is drum/guitar/loop extraordinaire Steve Strong, whose "one man band" approach to cinematic and staccato post-rock is both a pleasure to watch and to listen to. A FEAST regular at this stage and no stranger to Irish gigs, having played a stormer at Body and Soul 2015, Strong's performance is technical without being cold. On the contrary, he somehow makes it all quite emotional, quite warm.

Also on the tour is A Werewolf, a guitar and drum duo whose ferocious, frenzied tunes bear resemblance to previous FEAST guests 100 Onces and Hibagon. Sheer violent, heavy, technical craic that will have anyone who has ever sat behind a drum kit or held a guitar crave the familiar feeling of a energised jam-out.

The FEAST tour takes place in Galway's Roisin Dubh on the 18th of February, Limerick's Cobblestone Joes on the 19th, Dublin's Sin É on the 20th and Belfast's Empire on the 21st.
For more information follow FEAST on Facebook
Alright the Captain on Facebook
Steve Strong on Bandcamp
A Werewolf on Bandcamp