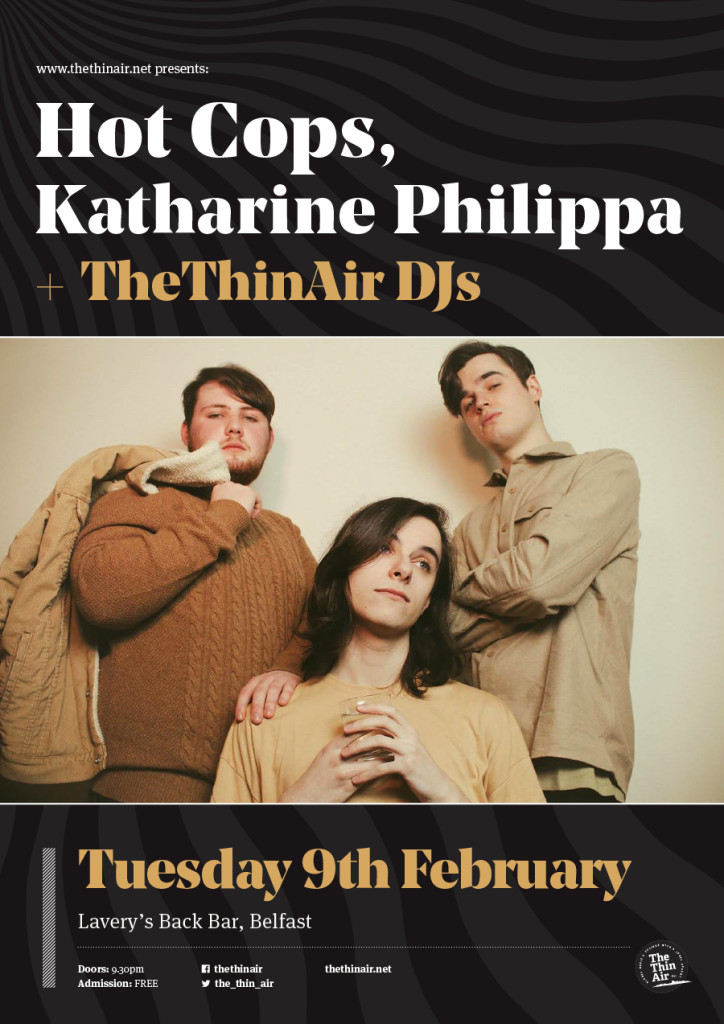 Almost certain to be their breakthrough year, Belfast indie rock slackers Hot Cops return to play our Tuesday Thowdown at Lavery's Belfast for the launch of their stellar new single 'Passive Passive' on Tuesday, February 9.
Support comes from Belfast-based pianist/singer-songwriter Katharine Philippa, easily one of the most thrilling live prospects in the country right now. Check out her Soundcloud.
Admission is free. Doors are at 9.30pm. The Thin Air DJs before and after.