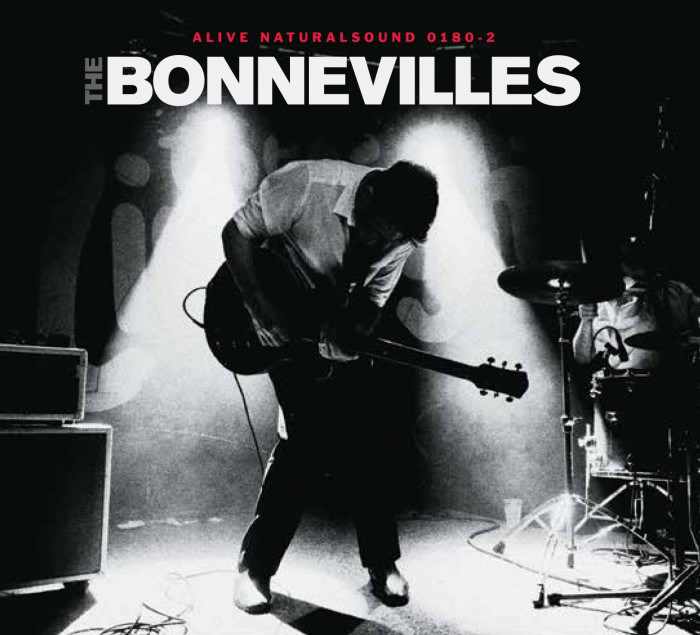 One word that is regularly attributed to bands that fall under the rock 'n' roll, blues or garage-punk monikers is 'raw'. By that I mean there is more often than not a pure and unadulterated rawness or dirtiness, as it were, related to an artist's playing style that it can be classified as such. When it comes to Lurgan duo The Bonnevilles' latest album Arrow Pierce My Heart, it is clear as day this term can be used when pinpointing their homage to these genres.
Andrew McGibbon Jnr. and Chris McMullan have come out swinging on what is their third LP, with songs about death, love, drink, sex and revenge – a perfect mix of life's more lighter moments then. With said ingredients having been strewn together, they decamped to Millbank Studios and with the help of Michael Mormecha (who plays keys and percussion here) put the finishing touches to their most personal release to date.
'No Law in Lurgan (Intro the Bells of Hell)' opens proceedings and initially sounds like something from the Coen Brothers O Brother, Where Art Thou?, as McGibbon strums the same solemn chord, he is backed in the vocal department from Summer and Lily McGibbon. In what seems to be an ode to their hometown, the aphotic history that surrounds the area hits home ("Down by the river, there's a dead man and nobody's talking"). However as soon as the buzz-saw guitar licks are accompanied by McMullan's drumming, the scene is set for the remainder of the album.
There is more than hint of the delta blues mixed with elements of Creedence during 'My Dark Heart' and 'I Dreamt of the Dead'. It's obvious from their titles that both numbers continue along the well worn downtrodden path that life can unexpectedly throw in one's direction. The former includes the line "I walk around this town, it's gonna get me hung", while the latter's protagonist is not in the best frame of mind when the past comes aknockin': "I feel sick at the mention of your name".
One can't help with the inevitable foot stomping during 'The Electrical Company', a track that highlights McGibbon's husky delivery, where a life of getting drunk, high and laid is an everyday occurrence. There is a trance inducing vibe on the Cramps-like title track, a song that is as self-explanatory and despondent as it can get. Acoustic numbers 'Eggs & Bread (Gallows Song)' and 'Those Little Lies' may take a step away from the rawness, but they are so obviously dripping with affliction, grief and despair that The Bonnevilles have seemingly gone through the mill yet have somehow made it back again to produce this electrifying – if rather morose – record. Conor Callanan