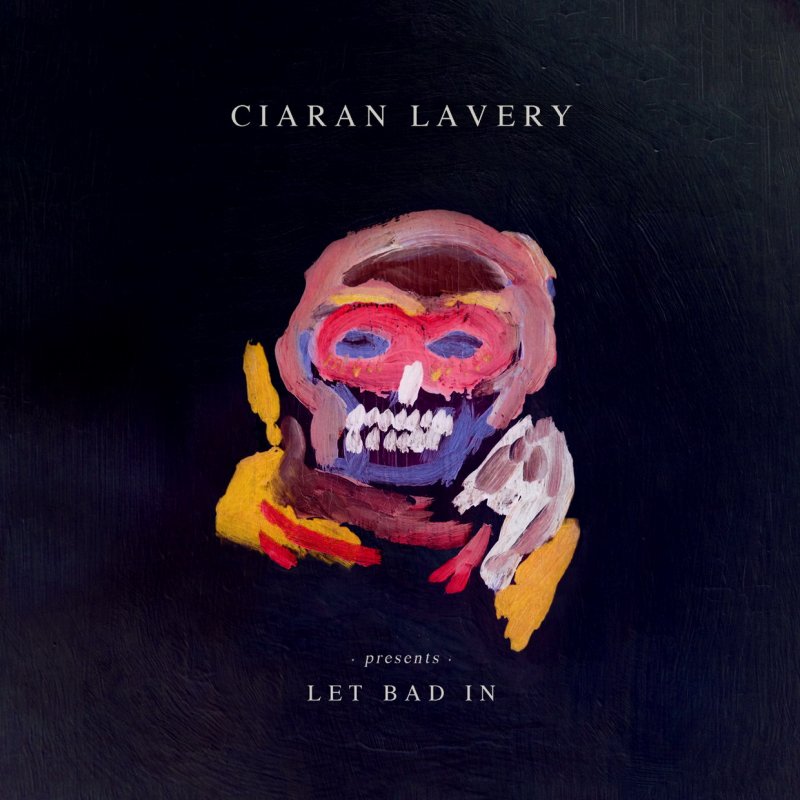 With his rumpled suit, rural back-story, and battered guitar, not to mention the genre-hopping back catalogue and considerable streaming success it appears to be so far, so peak-beard for Ciaran Lavery. On his second full-length album Let Bad In, the Aghagallon singer-songwriter seamlessly welds together hip-hop beats, chamber balladry and soulful pop across ten addictively melodic tracks that demand repeated plays. This genre-hopping could sound calculating and impersonal but the album is more than held together by that glorious voice. Lavery's enunciated delivery on album highlight 'Return to Form' transforms into a soulful rasp by the time the chorus comes round. This full length follow-up to Not Nearly Dark is a showcase of the artist in complete control of his craft – evident in the delivery of self-assured lines like "I used to be afraid of falling… now I don't give a fuck."
Lavery begins the loping, mechanical shuffle of 'Okkervil River' with a recollection of the joy on hearing the aforementioned band of Texas outsiders on the radio – a welcome distraction amidst the monotony of teenage life in an Armagh village just far enough from the city to be a suffocating world of its own. To make matters worse winter can roll in like a hurricane and slow things down even further, but despite being young and broke, looking back he laments that "we had everything." Processed horns propel the song to its concluding admission of broken promises to not grow up, and to keep hold of simple things.
The polished sheen of 'The Show' makes reference again to winter, this time creeping into bones while summer passes by on tiptoes, but it's not deep-set enough as the singer considers his departure from familiar surroundings. The refrain of 'Tell Them All' is an impassioned call-to-arms passed from father to son that might sound hackneyed were it not grounded so well within the songwriter's own sense of self-doubt. There's a deep sadness in his description of a girl whose soles are "black with dirt from the village hall" that evokes both the comforting cosiness and insular queasiness of rural life. Lavery is "keeping it country" in a much more honest way than his line-dancing contemporaries.
Snatches of barely audible dialogue sneak in between earlier tracks, gently disarming the listener but it's in his lyrical twists and turns from violence to tenderness that Lavery really surprises. Troubles may be crumpled up by a blood red fist in free-falling revelry, but there's no peace in this. Meanwhile the sense of regret evoked in 'Wilder' that there were "maybe too many summers alone worrying when I should have just been a kid" should touch a nerve with any introvert now wondering what the big rush to grow up and move to the city was all about. Let Bad In tunes into millennial angst and stores the frequency.

On the title track Lavery intones that "Once you let bad in you cannot close the door." By the time the desolate strum of 'Train' ushers the album to it's finale, only the hardest of hearts would close the door on spinning this record again. Jonny Currie