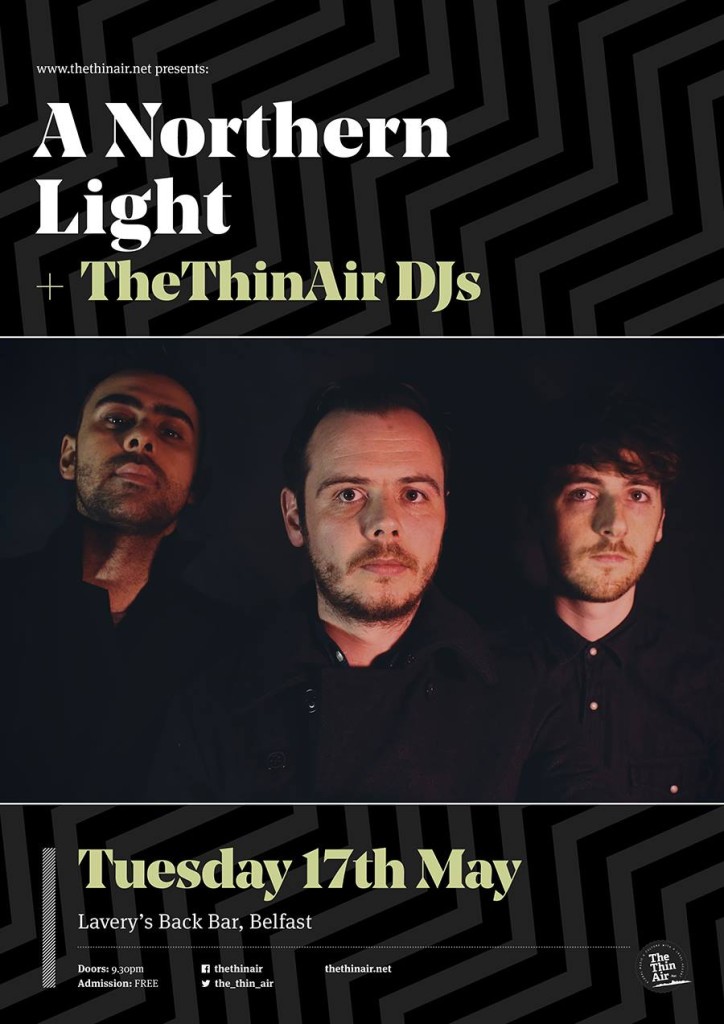 Having released their stellar latest single 'Paranoia' back in February – and with a two-part album, Kingdoms, on the horizon – Belfast-based alt-rock trio A Northern Light will play a live Thin Air Tuesday Throwdown in Lavery's Belfast Back Bar on Tuesday, May 17.
Admission is totally free. The Thin Air DJs before and after.
For fans of Tool, Angels and Airwaves and Pendulum.