Album Reviews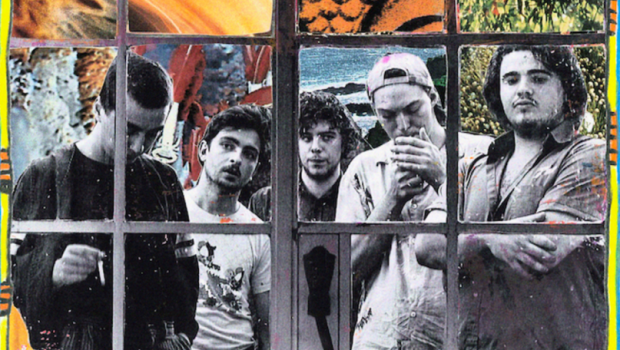 Published on May 16th, 2016 | by Caolan Coleman
0
Twin Peaks – Down in Heaven
If the stage-diving garage rockers The Orwells seem determined to re-live the late 60s anarchy of the MC5 and The Sonics, their fellow Chicagoans Twin Peaks seem happy to champion the more genteel sounds of that era. Guitarist Clay Frankel has spoken of the how a trilogy of 1968 records, The Beatles' White Album, The Stones' Beggar's Banquet and The Kinks' Village Green Preservation Society were key influences in the recording of new album Down In Heaven, and the folkier pastures of the British bands' work has seemed to guide Twin Peaks to deliver a fine set of bittersweet, summery guitar pop just in time for festival season.
The Stones et al turned towards quieter introspection after the excesses of psychedelia, and Twin Peaks have found themselves in a similarly soul-searching mood. 2013 debut album Sunken was as snotty as they come, but despite being well received in Chicago's indie scene, sometimes the band's devotion to DIY principles got in the way of the songs. Wild Onion, which followed in the summer of 2014, was an altogether more focused affair. The sloppiness that sometimes let down their debut was gone, with the band sounding sharper and heavier yet more polished to boot. Most interesting though was where the record slowed down and allowed a peak at a different side to the band, suggesting an almost Replacements style sensitivity.
Down In Heaven sees the band fully embracing that softer side of their music, and it seems like a natural fit. 'Walk To The One You Love' is built around a catchy, Velvet Underground style riff, with writer Cadien James singing in a drawl so lazy that he sounds ready to doze off at any minute. Better is 'Wanted You', a slacker jam that could easily be passed off as a Mac DeMarco track until the gang singalong of the course, where Frankel's 'good lord' rasps recall the heavy affectation of Them-era Van Morrison. Frankel takes lead vocals on the album's standout track 'Butterfly', his throaty vocals adding just enough rock n roll abandon to the track's nostalgic lyrics to stop it falling into overly sentimental territory, and by the 'ba-ba- bas' of the chorus, it's hard not to get carried along with it's gentle breeze.
The band have a new addition in keyboardist Colin Croom, and his warm, Hammond organ tones do much for the hazy, swamp rock feeling of the record, especially when adding shy sincerity as James and Frankel trade heartbroken lines on the gospel-rock of Stain. The album benefits from R. Andrew Humphreys' unfussy production, and the decision to team up with Kurt Vile mixer John Agnello seems like an inspired choice: James' soft croon is the only thing that stops the country strum of 'Heavenly Showers' from sounding like it was an offcut from 2015 standout B'lieve I'm Goin Down. Twin Peaks' musical chops were never in question, although they never sounded completely comfortable when doing full-on garage rock freakouts, so it's a relief hearing them this confident. In all honesty they seem a little too happy with the dad-rock workouts on offer here, and one would hope a band that have only been out of high school for three years will offer something more challenging on their next release. In the meantime, it's a fun distraction that serves as the perfect soundtrack to sunny afternoons and long summer nights. Caolán Coleman
Summary: Check Out: 'Butterfly', 'Lolisa', 'Stain'

If You Like This You Might Like: FIDLAR, The Lemonheads, Big Star