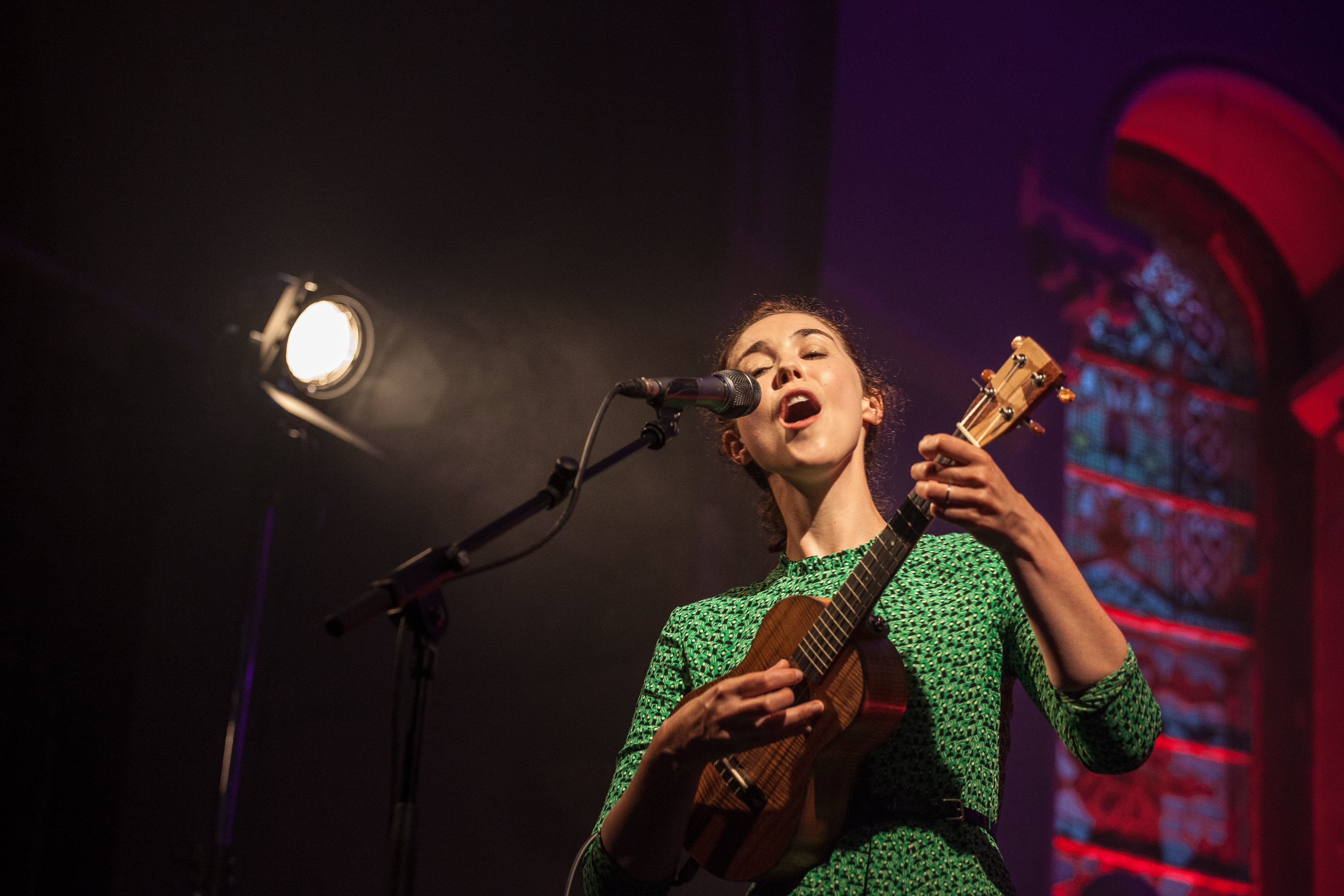 "Scooch!" It's getting towards the end of her powerful set at St. Luke's in Cork and Lisa Hannigan is encouraging support band Ye Vagabonds to squeeze in a little bit closer to the microphone so they can all be heard on a beautifully harmonised take on the title track from her second album Passenger. A chuckle ripples through the reverent audience in the ornate and acoustically masterful old church before they quickly return to attentive silence. It's a moment that tells you all you need to know about a Lisa Hannigan live performance as it exudes her endearing comfort, and effortless warmth.
Tonight, Hannigan is showcasing selections from her upcoming third album At Swim, due August 19th via ATO, alongside more tried and tested material. But before that, sibling folk duo Ye Vagabonds treat those in attendance to a set incorporating their own brand of folk, which attempts to bridge old Irish traditions with the more modern indie folk of groups like Seattle's Fleet Foxes, alongside exquisite covers of the Christian folk hymn 'What Wondrous Love Is This' and the Irish traditional number 'The Lark In The Morning'. Alternating between playing a mandolin, a banjo, a bouzouki, and a violin, the brothers trade beautifully pitch perfect harmonies that border on telepathy. It's a short set but enough to win over those assembled with ease.
Lisa Hannigan begins her set with a delicate solo rendition of her kitchen sink love song 'Little Bird', but from there her band joins her onstage and she embarks on a set consisting of a number of immediately impressive and affecting new songs. There's a sleepy full band waltz consisting of brushed drums, unobtrusive piano chords and double bass that recalls late night/early morning slow dances as the sun comes up. There's a minimal piano led song that is equally atmospheric and mournful that possesses an intrinsic sense of want. There's the brooding and pensive recent single 'Prayer for the Dying' which is more tense and soaring than its recorded counterpart.
The new songs seem larger in scope and less fragile than Hannigan's older material. They're meatier, fuller, and more taut, perhaps betraying the influence of The National's Aaron Dessner who served as producer on the new record. The outlier is an exquisite unnamed track that Hannigan claims is getting its debut airing tonight. She performs it a capella with Ye Vagabonds and it recalls old religious hymnals whose harmonies were both delicate and elegant.
The wonderful acoustics allow the older material an added depth, gravity and, conversely, vulnerability.  The march of 'Flowers', an iTunes bonus track on Passengers, is imbued with added power providing the song with a formidable stomp while the searching nostalgia of 'Paper House' becomes even weightier and impactful. On 'Oh Sleep' the beautiful harmonies of Ye Vagabonds are amplified tenfold and 'A Sail' is suffused with a surprising largeness as the drums echo throughout the venue.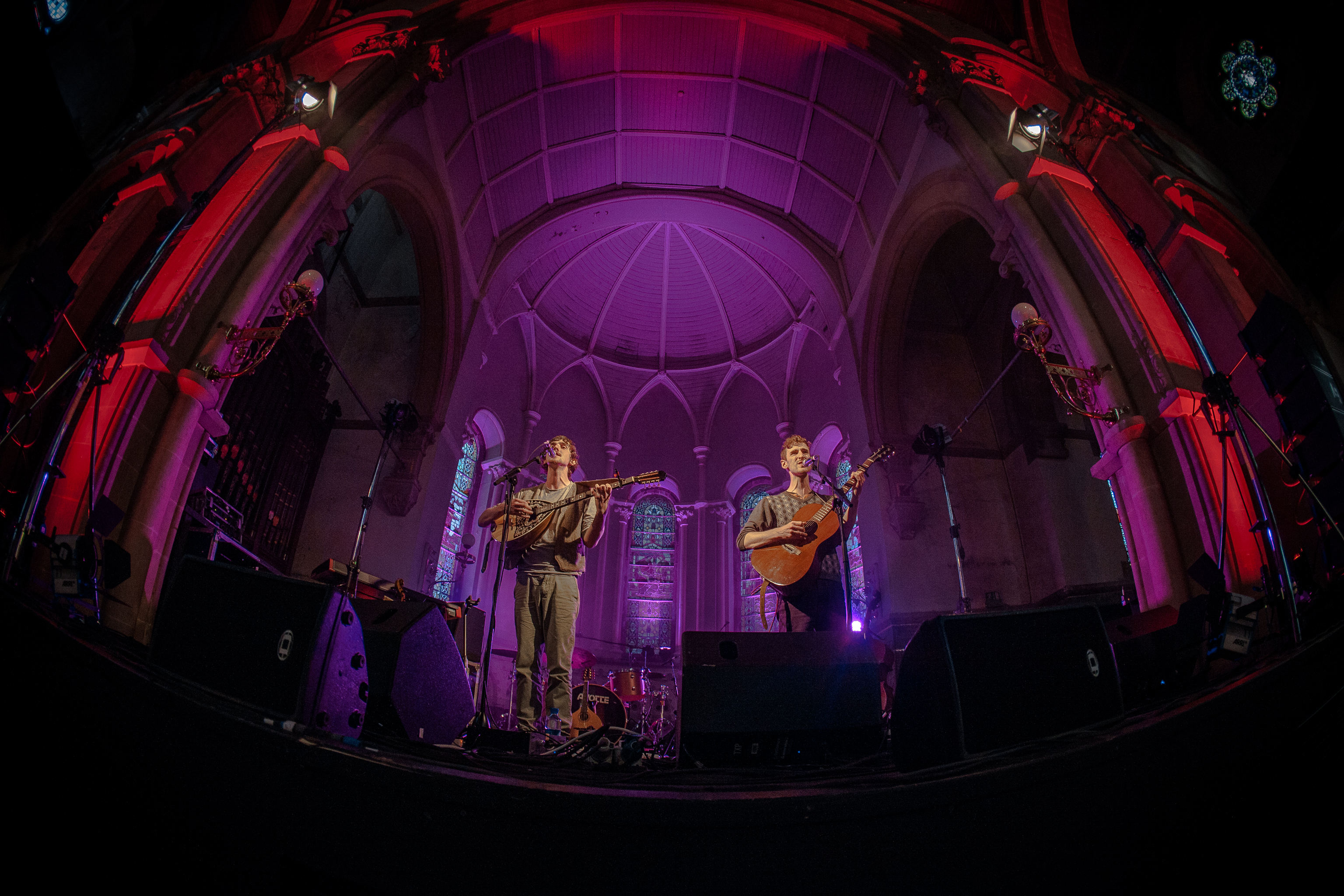 The performance that benefits the most from the acoustics is Hannigan's simply breath-taking cover of Tom Waits' 'Martha', which she performs as it is her mother's favourite song. The piano and her lone voice resonate with depth and regret as she adds a vulnerability to the track that eludes Waits' gruff delivery.
Throughout the gig the focal point is Hannigan's whispering, hopeful voice. She sings with a knowing smile as if she is privy to some special information that eludes the rest of us. It pervades even the most downbeat material with an inherent optimism even if it is just a hint. That voice is complimented by Hannigan's physical immersion in her music. As she clasps her hands together and sways involuntarily it is as if she is a conduit and simply channels the songs rather than performs them. It's profoundly intimate as it seems she invites the audience in to witness something private and personal. As she and her band bow to their second standing ovation of the night, it seems in little doubt that Hannigan will be endearing us to her for years to come.
Astounding. Jamie Coughlan
Photos by Shane J Horan