Galleries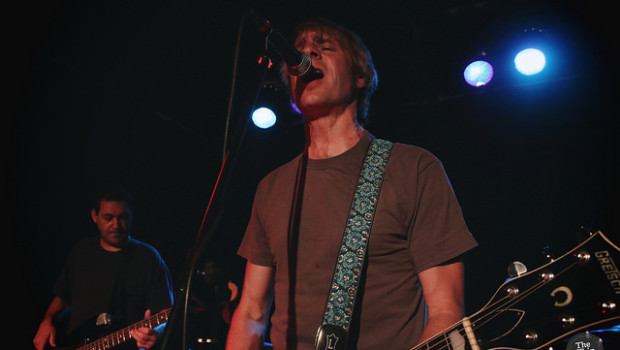 Published on June 9th, 2016 | by Caolan Coleman
0
Mudhoney & Bog Log III @ Black Box, Belfast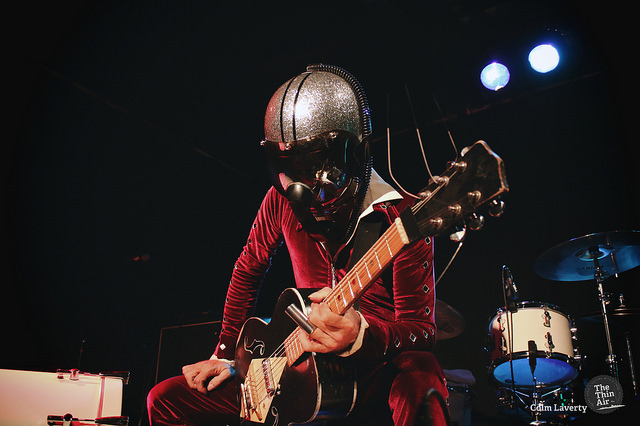 It truly is silly season on the live circuit, and circumstance would have it that the same night grunge godfathers Mudhoney returned to Belfast would be when the granddaddy of them all, Neil Young, decided to play his first ever date in the city. Mudhoney have never been about huge arenas though: the demise of Mark Arm and Steve Turner's previous act Green River came when he didn't match the ambitions of the stadium hungry band mates Jeff Ament and Stone Gossard, and while the later dominated the 90s as the founders of Pearl Jam, Arm and co.'s Mudhoney provided much needed relief from the increasingly commercial output of their peers and their soulless post-grunge devotees. The group's distorted garage punk sound, sarcastic and often hilariously bitter lyrics and sweat-soaked live shows are perhaps the best example pre-Nevermind grunge (with Arm believed to have been the first person to use the word to describe the Seattle sound), and a packed out show in a sweltering Black Box saw them in their element.
Mudhoney's quiet confidence in their own ability was reflected in their choice of support act: no-one with even the slightest fear of being outshone would book Bob Log III. Resembling a rock star of the future from a 50s sci-fi comic by combining a velvet suit with a space helmet, the American's one man delta-blues assault immediately grabbed the unsuspecting audience. Accompanying his guitar playing with a bass drum pedal by his right foot and a cymbals on the left, his sound was simply ferocious. The Arizona native's backwoods stomp sounds like a more electrified and defiantly weirder version of Seasick Steve's juke joint boogie, and like the Californian, Log is essentially a showman at heart. Log interacted with the audience throughout, hi-fiving the front row, inviting them to blow-up balloons and engaging in constant call-and-response, ('Who's here to have a good time? And who's here to have a really shitty time?), with the well-worn trick inviting a girl up to sit on his knee during 'I Want Your Shit On My Leg' really setting The Black Box in party mood. However, over the course of his generous, hour-long stage time, audience enthusiasm seem to dissipate a little as he turned in one increasingly familiar punk-blues workout after another. Log truly left the best til last, though: picking up a rubber dingy from the side of the stage, Log pushed it into the crowd while he lay sprawled out on top, crowd surfing to the back of the room and back while continuing his frantic fretboard work, bringing his set to a suitably spectacular finish.
Mudhoney may have looked like four geography teachers in comparison, but from the opening crunch of 'Fuzzgun 91' and classic 'Suck You Dry' it was clear that their impending middle-age served only to enhance their snot-nosed assault. The band's MC5-aping racket may have been a little too wild for regular MTV rotation, but Steve Turner delivers his searingly distorted solos with remarkable precision, with him and Arm trading lead and rhythm lines throughout.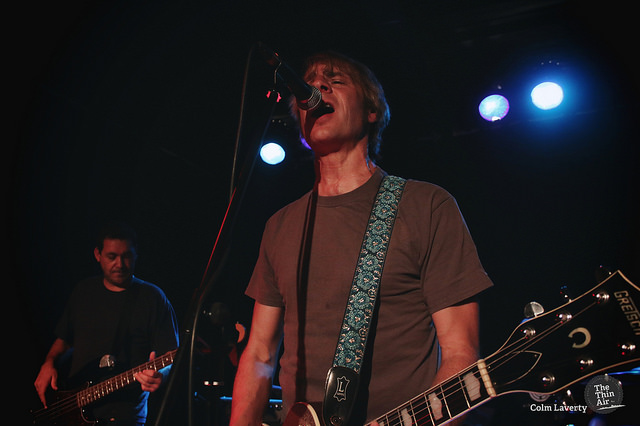 For a band with 25-plus years of history to draw it, it was remarkable who well the material from their most recent release, 2013's Vanishing Point, went down, with 'Chardonnay' and the singalong 'I Like It Small' being just as well received as older tracks like 'Something So Clear' (getting it's first run out since 1993). The band stormed through the setlist with enthusiastic abandon, with the sight of bass player Guy Maddison sitting down to complete a song rather than stop and change his broken strap gaining a heroic cheer from the audience. They've clearly become masters over the years at whipping an audience into a frenzy, and the moment comes halfway through with the unmistakable opening riff of debut single 'Touch Me I'm Sick.' Losing none of it's raw power and sparking a fist pumping crowd-wide singalong, Arm gained complete control. He abandoned his guitar to prowl the stage as the band entered full Stooges mode, orchestrating the almost all-encompassing mosh pit that formed before them. Returning for an encore one-two of 'Into the Drink' and 'In N Out of Grace', it felt like a portal back to 1989, when US punk was a true underground phenomenon, and Puddle of Mudd were no more than a bad dream. Caolan Coleman
Photos by Colm Laverty