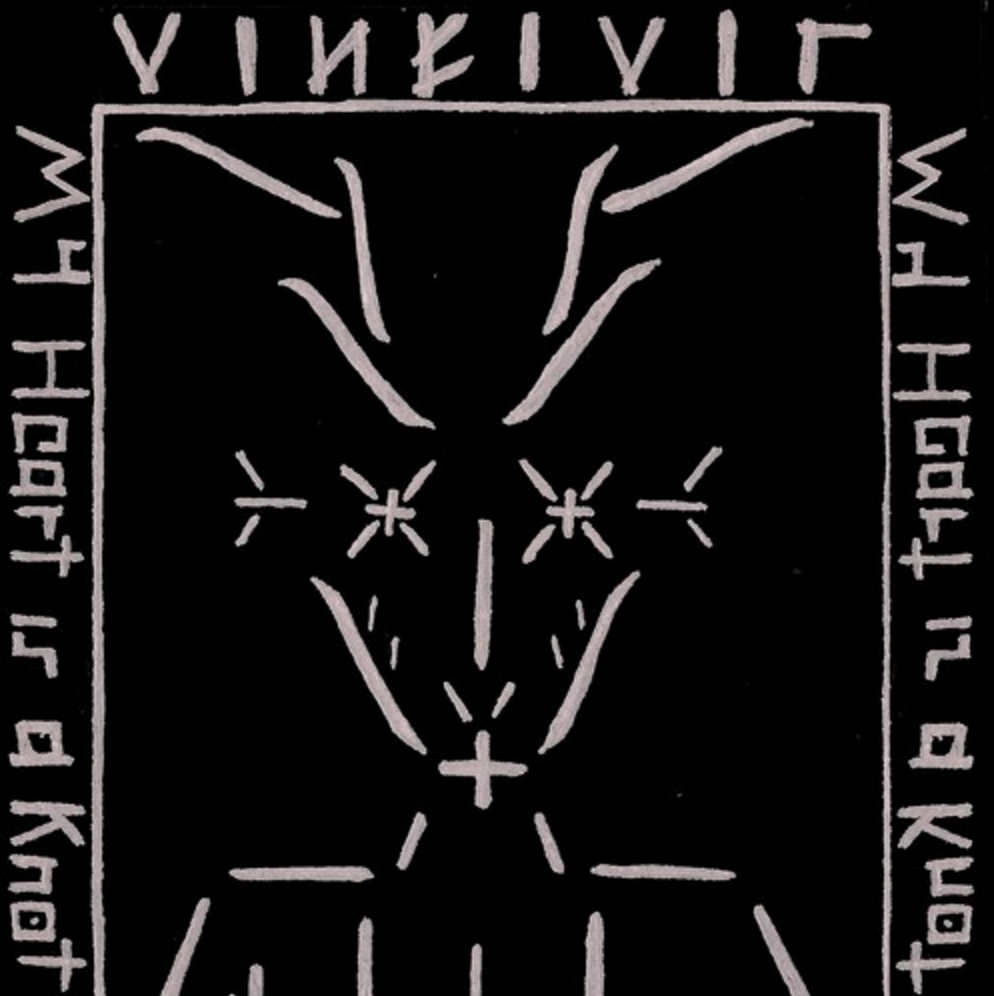 Imagine Killing Joke and Meshuggah had a baby together and dumped it in a bog. Then imagine that this baby grew into a sludge behemoth. That is the sound of Ainriail.
The group has built a strong live reputation lurking about the squats and DIY spaces of Ireland and developing a sound marked by bone-rattling bass and bellowing vocals. And their debut album, My Heart is a Knot of Blood, doesn't so much play out your speakers as much bursts out and oozes all over your furniture covering it in dark oils stains.
While taking queues from the sludge and stoner metal scene typified by groups like Eyehategod, Sun O))) and Neurosis, the Meath-born push the sonic envelope in ways the metal scene can seem either scared or to complacent to do. And while their focus is on simplicity and slow-moving aggression, extreme left-turns into traditional Irish song or relentless hardcore aggression are not far away.
With no time for vacuous posturing the self-proclaimed Anarchist group are lyrically less concerned with creating texture and mood than striking hard at evils in the world and dealing with feelings of paralysis and depression.
'Ayehategards' strongly evokes the violent scenes often depicted in the forms of cameraphone footage of the violence perpetrated by police and private security companies at protests such as Rossport in Co Mayo, culminating with violent authoritively bitter cries of "get back across the line".
The long and ominous introduction of 'Monsters Live In Gold Houses' weaves vocal samples filling the room with the suffocating spectres of the oppression that the Church used to control much of Ireland. A shadow that lingers to this day but is often ignored because it does not fit with the image of a new and cosmopolitan Ireland – an image that Ainriail tear down and desecrate with great purpose and pride.
The second half of the album takes a step back from overtly political statements and instead focuses more closely on the human condition as a whole. Climaxing with the brilliantly slowburner 'I Met A Demon Today' where added strings and organ provide mournful and desolate drones as the track moves from portentous gloom of hanging jazz chords into a full almost psychedelic metal (and possibly mental) breakdown.
Altogether My Heart is a Knot of Blood is a dark, brooding and brutal record with an energy derived from a desperate plea for change. It paints a bleak landscape stalked by human monsters feeding off their own greed and is unafraid to look these monsters in the eye then erupt in a thundering clarion call for change. Paul O'Connor