Album Reviews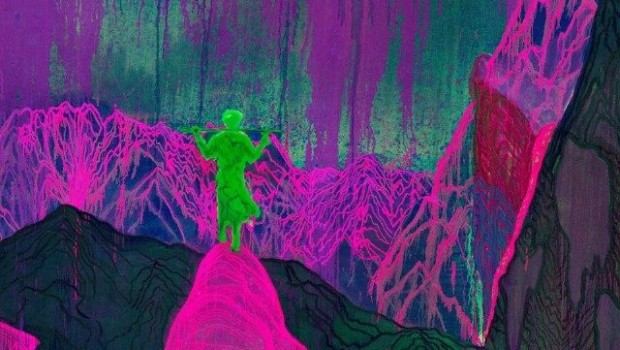 Published on August 9th, 2016 | by Caolan Coleman
0
Dinosaur Jr. – Give A Glimpse Of What Yer Not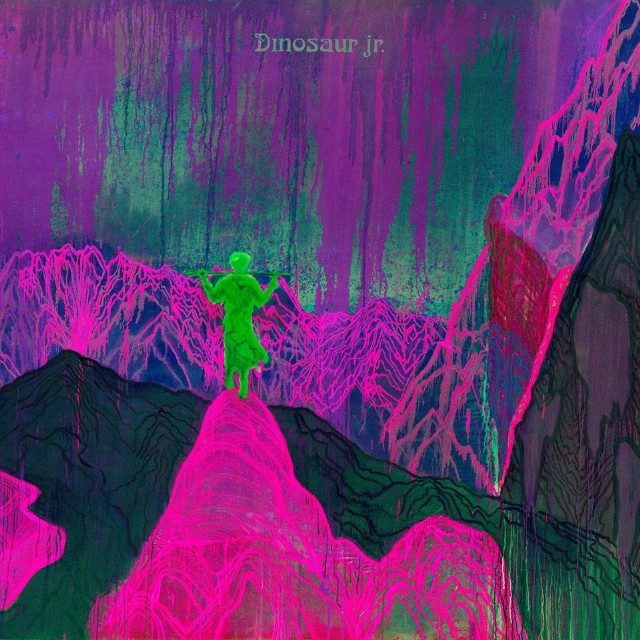 "All I know is that we play hard and a lot of this shit is not fun. Playing is great but the way we live is not the life of a rockstar." Henry Rollins' classic tour diary Get In The Van is an hilarious and often harrowing reminder of how deeply unglamorous life on the road was for Black Flag and their hardcore and college rock contemporaries. The leading lights of that scene eventually found financial reward from their sterling work in the pre-Nevermind era, with greatest hits tours by Jane's Addiction, The Pixies and the Replacements finding them before huge audiences that were simply inconceivable at their 80s artistic peak.
Dinosaur Jr know the strange world of alternative-turned- heritage act better than most: the original lineup of J Mascis, Lou Barlow and Murph have now released more albums since their 2005 reunion than during their initial run, and this apparent stability breeds a confidence that's evident through all of Give A Glimpse Of What Yer Not, most clearly on the one-two opening punch of singles 'Goin Down' and 'Tiny'. The second track finds the band at their poppiest, while on 'Goin Down' Mascis finds room for two typically searing solos. There's a warm nostalgia in these cuts, which is a seemingly deliberate call following the sonic experimentation of 2012's I Bet On The Sky. Gone are that albums piano and synth lines, with Mascis' choppy riffs and waling solos more front and centre than ever.
Mascis' playing is, as ever, Dinosaur Jr's main attraction, be it the soft, melodic licks of ballad 'Be A Part', the spiky punk of 'Good To Know' or the monolithic, Black Sabbath crawl of 'I Walk For Miles.' Mascis is a curious guitar hero in alternative circles: eschewing the 'less is more' approach of contemporaries Peter Buck or Johnny Marr, Mascis' showy, blues-drenched solos, laconic drawl and occasional country leanings feel closer to 70s stalwarts Neil Young, Johnny Winter and even (whisper it) Ted Nugent. Barlow and Murph's tight backing prevent Mascis' songs from falling into rockist stagnation though, the trio's interplay occupying a sound that's ear-splittingly unique in indie rock.
It's always a pleasure to hear Mascis jump from one freakout to the next, but much credit for Give A Glimpse Of What Yer Not falls to the increased influence of Lou Barlow. Barlow's absence was keenly felt on Dinosaur's popular if oddly soulless 90s major label output, and even if (as a recent interview stated) the two are still not on daily speaking terms, Mascis' guitar work sounds a lot happier with Barlow's low end for company. Barlow's songwriting is more to the fore than ever too, his softer voice on the acoustic strum of 'Love Is…' and closing track 'Left/ Right' providing welcome contrast, and amounting to his biggest contributions, song wise, to date.
That said, Barlow's change of tone on 'Love Is…' only makes the following Mascis masterclass of 'Good To Know' even sweeter, each guitar squall and disaffected grunt hitting home like grungy comfort food that the trio are only too happy to keep serving. Give a Glimpse of What Yer Not is a truly ironic title: Dinosaur Jr have never been more comfortable showing us exactly what they are, and they're having a blast doing it. Caolán Coleman
Summary: Check Out: 'Goin Down', Good To Know

If you like this you might like: Sonic Youth, Neil Young, The Melvins