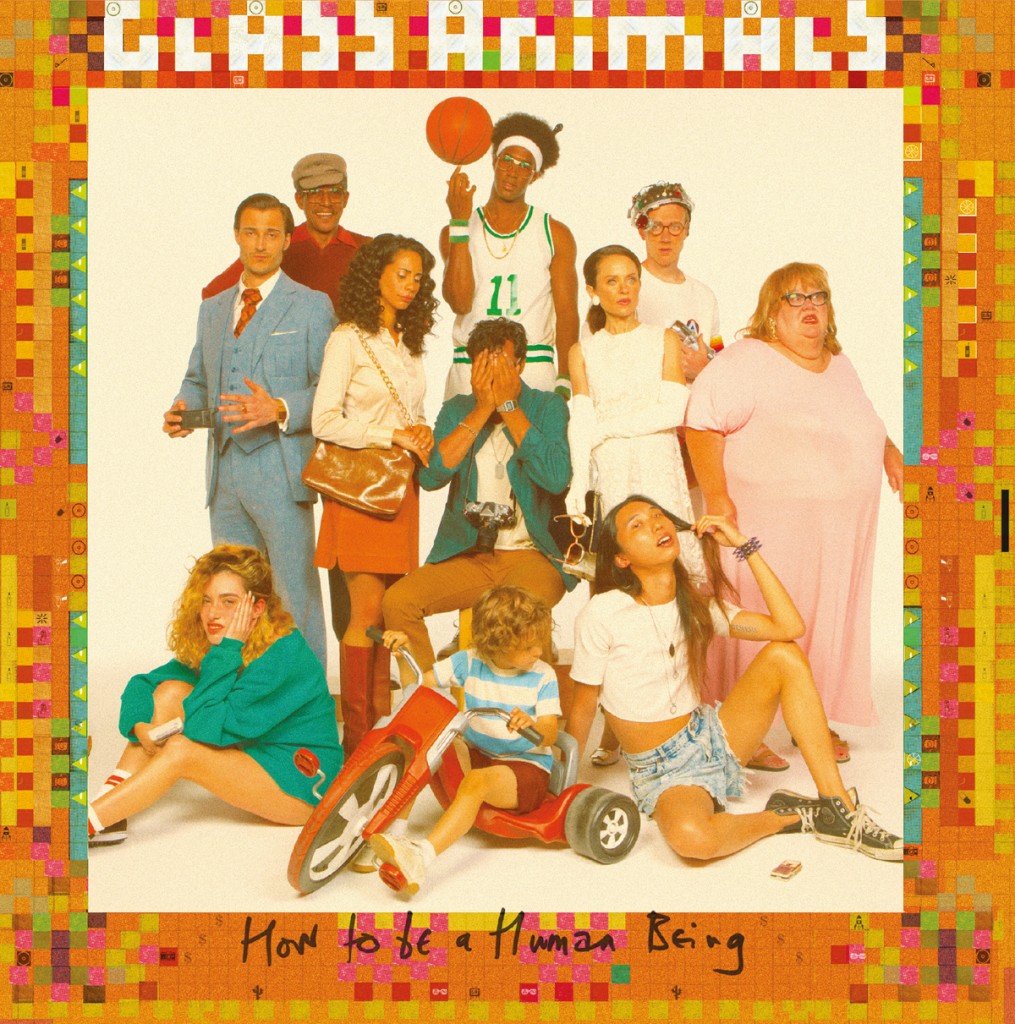 Glass Animals' sparse, trip-hop influenced sonic textures, coupled with Dave Bayley's quietly seductive vocals, made debut album Zaba a critical and commercial hit, selling an impressive 500,000 copies worldwide. Bayley's obscure lyrics added to the record's haze, more concerned with extending it's dreamy ambiguity than in storytelling. Their second long-player, How To Be A Human Being, is a different story entirely, with each song seeing Bayley assume the voice of a different character the band met on the road in support of Zaba.
Following up a successful debut with a concept album may seem like an over the top risk, but this is no Drones: the overall theme of the record may even wash over the listener first time around, but some of the tracks really benefit from the new lyrical approach. 'Season 2 Episode 3' is one of the album's standouts, where the narrator documents his increasing frustration with lover's apathtetic lifestyle. While humorous at first (coloured by use of apparent Mario Brothers samples), the tone becomes more serious as it details the relationship's breakdown ('So it hurts to say it's hopeless/ And we ain't gonna make it'), told with impressive subtlety and sympathy from Bayley.
The fairly unique sound that the band have established with their debut album and various EPs is nudged in different directions on How To…, most notably on lead single 'Life Itself'. It's huge chorus is the biggest the band have had to date, making their frequent comparisons to indie peers Wild Beasts more accurate than ever. Fellow single 'Youth' has a fuzzy, popping beat that underlies it's life affirming message, 'Poplar Street' sees the band throw in sleazy blues guitar, while the flute on 'Mama's Gun' is in playful juxtaposition with the song's unsettling subject matter, underlying the character's schizophrenic mindset.
Elsewhere, 'Cane Shuga' is an exhilarating blast of sun-kissed hip hop, and 'Pork Soda' shows off their knack for moulding swaggering R&B in their own off-kilter style. It's an indicator of the vibrant eclecticism that pulses through the record, with snippets of conversation between songs, like the frantic, 36 second skit '[Premade Sandwiches}', adding further flavour to songs that are already bursting with ideas. The definable sound of their earlier releases is still very much present, but on the likes of 'The Other Side Of Paradise', they now break your heart as well, showing just how impressive the group's growth on this album is.
The Oxford band have avoided second album syndrome with a release that plays to their strengths and discovers some new ones along the way. The group have already found huge success Stateside, and How To Be A Human Being should place them domestically among the cream of the indie crop. Caolán Coleman