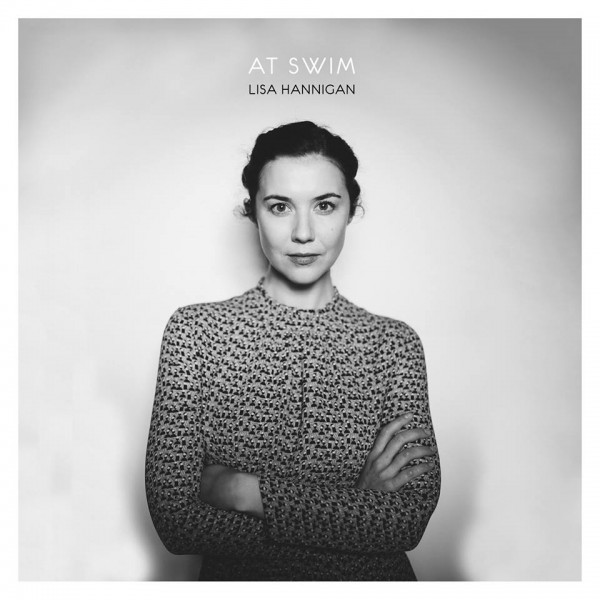 Prior to the release of Lisa Hannigan's third solo album, At Swim, a wave of commentary washed away any preconceived perceptions people may have towards her musical style as she unveiled glimpses into a fuller, darker deftness to her repertoire. At Swim comes after a five year interim from her last record, Passenger. The eleven songs, lasting a concise thirty-nine minutes, are more pared but by no means feel compromised or lacking in either content, tone and instrumental arrangements to her previous albums. The discernment gone into making this record adds to the substance and timelessness of the songs born from sublime arrangements, emotional experiences and intelligent lyrical compositions. Perhaps it was the collaborative partnership between Hannigan and producer Aaron Dessner, of The National, whom reached out to work with the singer. Dessner would send Lisa instrumental arrangements via email which she would then layer with her lyrics which are steeped and grounded by the landscape of the sea. This collaboration has resulted in a musical unobtrusiveness makes At Swim a sublime collection of songs. Nothing feels forced or included for the sake of it, everything is considered and poignant to the artist.
Hannigan's return is enchanting, haunting and undoubtedly the most accomplished album that she has recorded, to date. The unusual rasp of Lisa's voice has always made her an appealing and interesting singer to listen to for extended periods, and we are treated to more range and experimentation with what she can do with her voice. 'Prayer For The Dying', a strong competitor for the standout track, combine her voice with a piano to create a sombre but stunning melody and with each listen I cannot help but think of J.M. Synge's one-act play, "Riders to the Sea." The imagery of the sea, the chaos and turbulence it brings as well as the tranquility and escape it selflessly gives to those that visit it whether in person or through a painting or a book, or an album, is never far away throughout the album.
Love and nature are intrinsic threads that anchor Hannigan's stories whether through metaphor ("I want to be under your weather" and "You'll be the boat / And I'll be the sea") or to masterfully setting a scene ("Watching the snow falling down / Watching the city lose colour and sound"). The use of the elements in the songs, especially in 'Ora', the most beautiful and harrowing song of the last decade, invites people to connect with their surrounds and their emotions to a wistful harmony of mournful piano and a longing in Hannigan's ethereal vocal. While the majority of the content is fuelled by longing and loss, there is an autumnal warmth running throughout At Swim that sweetly entices you into that last burst of golden haze before the total grim darkness of winter takes over.
During the in-between period between touring, writing and recording new material, Hannigan took time to revisit and complete a degree reading English Literature. This passion for language and literature is evident in her lyrics and ease in telling a story through song contentiously and concisely. The lead single, 'Fall', sounds like a modern fable lyrically ("All the ladies call your name / Brush your hair like it could be tamed") and demure guitar accompaniment. Similarly, her appreciation for Irish writers is captured in 'Anahorish', a Seamus Heaney poem sung jubilantly and set to music. In fact, it is the inclusion of this piece that poses a problem with the album as it feels disjointed and unnecessary, to an otherwise perfect work.
At Swim asserts Lisa Hannigan as an accomplished and innovative songwriter, whose words are  full of depth and sincerity. This album will be cherished for a very long time. Zara Hedderman