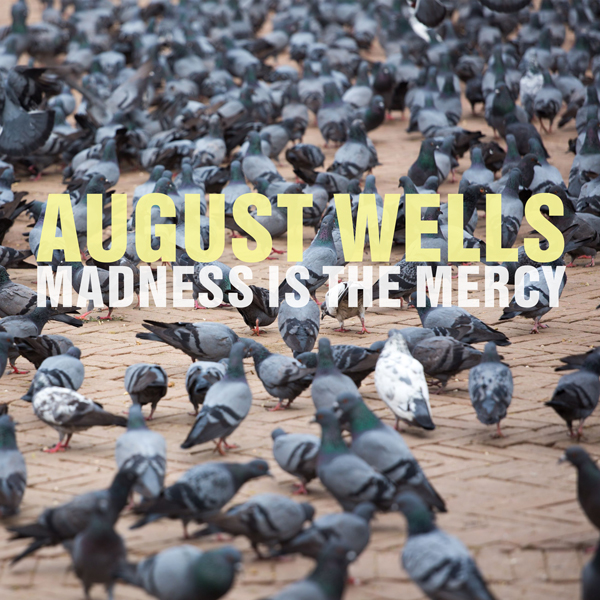 Over 20 years since his emergence with shoegaze band Rollerskate Skinny (with none other than Jimi Shields, brother of My Bloody Valentine's Kevin) and a CV that includes stints fronting New York alt-rock band Favourite Sons and his own solo project Kid Silver, Dublin native Kenneth Griffin shows no sign of letting up from his multifaceted musical pursuits, with his latest venture August Wells – formed in 2012 with New York pianist John Rauchenberger – recently signing to Cork's FIFA Records (Forever In Financial Arrears) for this second LP.
Griffin's impressive croon is the first thing you hear at the start of opener 'Here in the Wild', and it's is a fine match for the album's laid back piano, strings and woodwind, especially when paired with the roguish charm of his lyrics and his way around a whiskey-soaked witticism ("I don't mind waking up on the kitchen floor/Men like me, we kinda think that's what a kitchen floor is for") which prevent the often melancholic subject matter from feeling too overbearing. In fact, such are Griffin's obvious vocal talents and lyrical nous that it's surprising that he still flies so far under the radar. Obvious comparisons are to be made with the likes of Scott Walker, John Grant and Neil Hannon, while Rauchenberger's jazzy arrangements on tracks like 'Daddy' and album highlight 'She Was A Question' echo elements of their Scottish namesake Bill Wells.
While the music on the pair's 2014 debut A Living and a Dying Game was strong in its own right, its decision to stick resolutely to slow tempos and quieter arrangements throughout meant it suffered somewhat as an album from being too samey and a bit too morose. This time around the more fleshed out instrumentation, including the use of percussion and electric guitars and a greater dynamic range, make for a more lively and engaging experience which while perhaps not matching the energy and urgency of Favourite Sons – in fact a couple of tracks here feel just slightly longer than they perhaps needed to be – still makes it well worth your time.
"A life is a terrible thing to waste" muses Griffin at the end of 'This Man Cries', but with the body of work he's racked up over the years he's got nothing to worry about in that regard. Cathal McBride