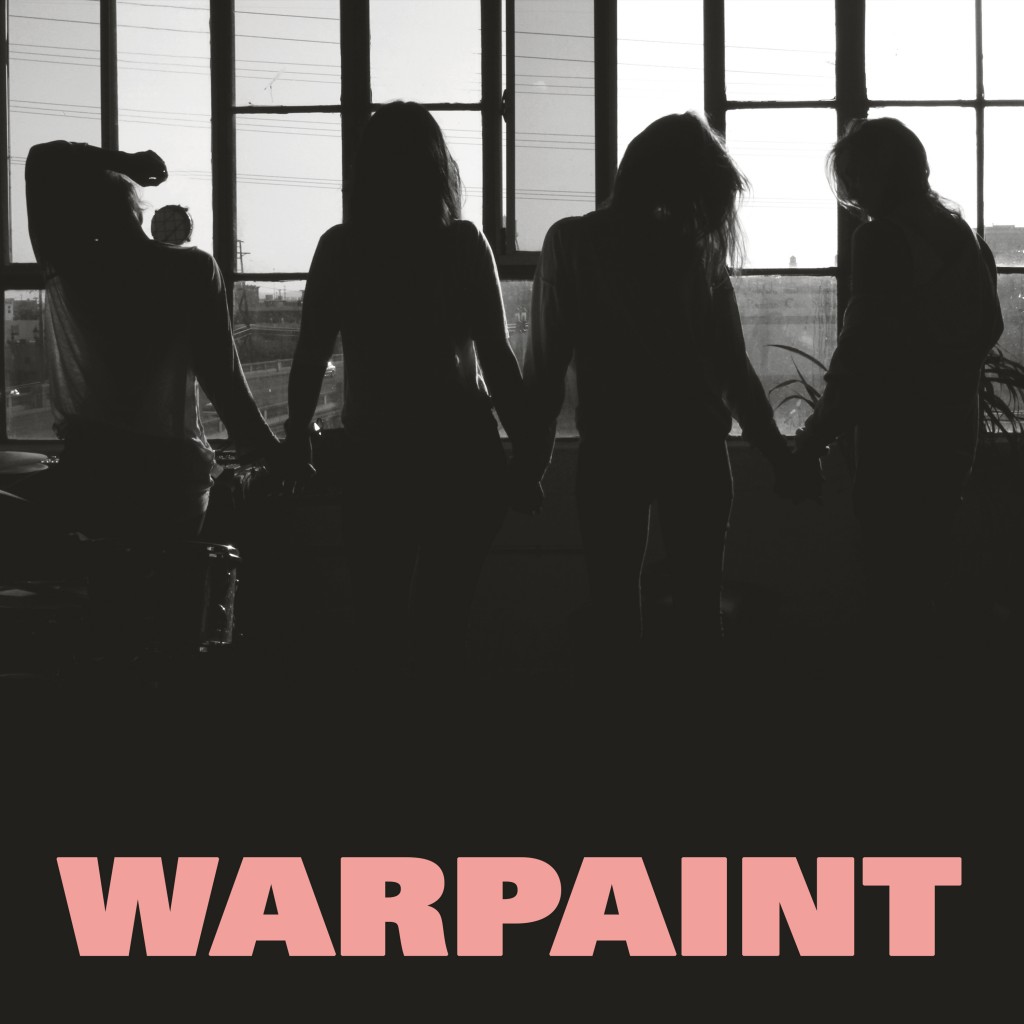 Warpaint are a band that divide opinion. In 2010, they became an almost instant underground success with 'Undertow', the lead single from their abstractly alternative album, The Fool. The album stood out in the year when Beach House released Teen Dream, Vampire Weekend's Contra and Broken Social Scene's Forgiveness Rock Record dominated radio airtime. Warpaint sought to be different with a sombre and grittier edge in the midst of bands shedding lightness and exuberance lyrically and musically. Unfortunately, they lost momentum with their subsequent self-titled album from 2013, which was met with mixed reviews, upon which the Californian quartet went on a very brief hiatus to pursue solo ventures.
Bassist Jenny Lee Lindberg released her solo debut, Right On (which featured bandmate Stella Mozgawa on drums), singer Emily Kokal collaborated with folk musician Paul Bergmann, guitarist Theresa Wayman formed a supergroup, BOSS with Sarah Jones of Hot Chip, and Stella toured with Kurt Vile. Lindberg claimed that this time away from making music as Warpaint allowed the members of the band to gain a reawakened perspective in writing and playing. This freshness is evident throughout Heads Up, Warpaint's third and most satisfying record.
What differentiates this record to previous ones is that it maintains an harmonious balance of musicality and post-production effects throughout the narrative. The infectiously gritty drum patterns and compositions of Bjork and Kendrick Lamar are said to have provided inspiration in informing the density of Warpaint's latest offering. If you listen to 'Don't Wanna', "Dre', or 'Above Control', you can hear the influence in the depth of these songs, which commands your ear to listen carefully to the instrumental elements that are not immediately obvious. These little inclusions indicate that Warpaint are more confident in actually being abstract with their arrangements, and it has certainly paid off. The eleven songs are not short, the majority coming in at around five minutes, but each one is an unexpected unravelling of musical layers granted the time to unfurl and arrest the listener. The opener, 'Whiteout' begins with the quintessential combination of Warpaint-esque guitar hooks and vocal harmonies and it eases you into the album only for you to be lured into 'By Your Side', dark and unsettling arrangement of drum machine, heavy bass and a contained cascading piano line in the middle section of the song. It's an addictive song, the album's strongest and a personal highlight.
It feels as though Warpaint have finally settled on a sound that truly encapsulates their creative personalities and compatibility as a group of songwriters and musicians, which they danced with on 'Disco//Very' from their previous album. The tone throughout the songs presents a denser application of drums, drum machine and keyboard in catchy formations, making them radio friendly as heard on 'New Song', the lead single from Heads Up. While there is a notable absence of guitar throughout, 'Don't Let Go' resembles the obscured mediative acoustic guitar on 'Shadows' from their debut. It should be said that even though Warpaint's music has undergone a significant sonic transformation, an interplay between their three studio albums chronicles their progression nicely. Therefore, it doesn't feel like you're starting all over again with them because the sound is recognisable in the same way that some of the most worthwhile things in life require time to get better with age and experience.
I mentioned earlier that Warpaint have a tendency to split the opinion amongst their fans and critics. My own experience of their music up to this point has been favourable, but not without moments of frustration. They are capable of writing really interesting songs and they have done ('Undertow', 'Keep It Healthy'), but more than often the songs fall flat and blend into one. Heads Up remedies their previous shortcomings with a consistently strong array of dynamic and infectious songs, just listen to 'Dre' (a namesake homage to the DR) or 'So Good.' It's rather difficult not to become fully engaged and responsive to this album. Heads Up proves that if you keep your composure you can make a fantastic album. Zara Hedderman