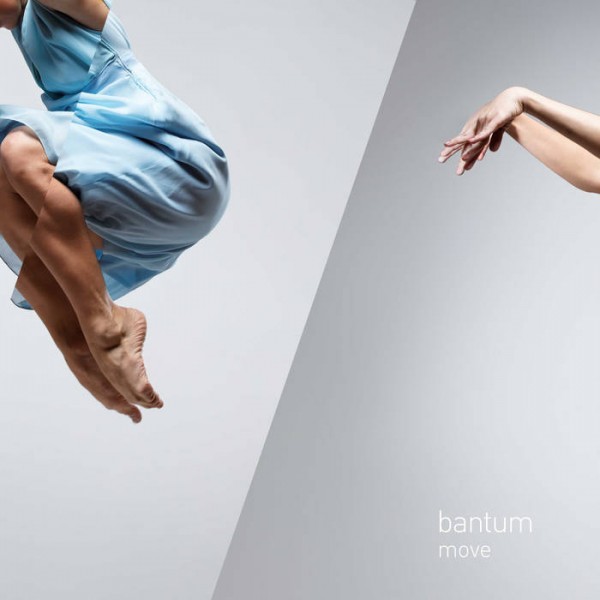 With a three year gap since Legion, his debut full-length album, you'd be forgiven for thinking that Bantum (aka Ruairi Lynch) would want to execute a fairly insular, idiosyncratic affair with his latest effort. Instead, it's the relationships that Lynch has formed in the interim that sees Move thrive as an essential addition to the 2016 Irish release calendar. Having enlisted the likes of CC Brez, Loah, Rusangano Family, and a few more familiar names to inject proceedings with a veritable feast of homegrown talent, Lynch's vision becomes one of celebration and appreciation.
Move feels like one of those records that someone at the periphery of the party puts on, instantly shifting the atmosphere from one of banal chatter to carnivalesque, providing a backbone on which festivity and mirth naturally develop. See title track and album opener 'Move' as it shifts seamlessly into 'Pacing', its funky, clanging electro akin early Chemical Brothers and DJ Shadow's experiments in IDM. There's no convolution to speak of here either, and this is perhaps no better explained than with 'Feel Your Rhythm', featuring Rusangano Family and Senita. Elegant, unassuming and inherently soulful, the track's rhythmic pulse is propelled not only by Lynch's colourful percussive programming, but by the jazz-like phrasing that whips around the song's some four and a half minutes.
This is an album of varied sonic aesthetics, and yet as a whole, there are overarching tonal and melodic tropes that allow Move room to swell and shrink without faltering in its statement of intent. 'Feel It Out', for example, which features a rarely less than impressive Farah Elle, is layered with chords and synth lines that, while found elsewhere throughout the LP, operate differently each time to great effect – they become hallmarks that indicate what direction a track will take, and it's this 'melting pot / same ingredients' technique that makes Move such a success. 'Take It' ft. Loah, and 'Already There' ft. Weisman make use of familiar bubbling and angular electronics that are pocketed around the LP, but individually filtered to perfection, resting easy under vocals that are as important in building tracks from start to finish as the instrumentation itself.
With an array of tremendous guest vocalists, nods to the dancefloor, moments of soulful, seductive groove, and ambitious from its opening track to its close, Move should find its way into your collection in one way or another over the coming months. Given that there are seven ways to do so in just 33 minutes, it's almost guaranteed. Aaron Drain