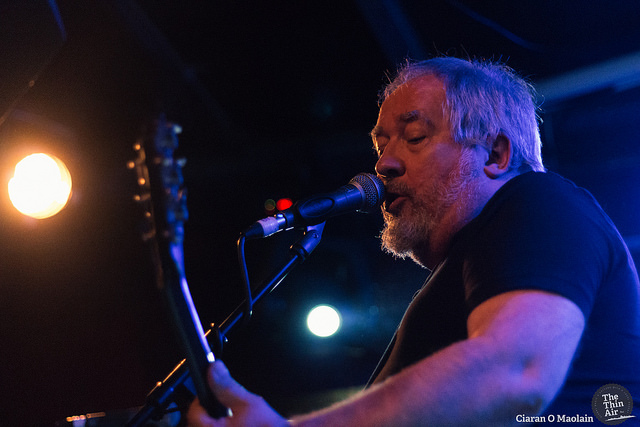 2016 sees punk celebrating its 40th anniversary, with bands such as The Undertones and The Damned having already passed through the Academy's doors this year in celebratory mood. Heck, even the British Library have gotten in on the act by curating an event to mark the milestone of a time when the disgruntled youth of the mid 1970's finally found a voice via this raucous counter-culture.
Having witnessed the Sex Pistols in London during the early part of 1976, Pete Shelley and Howard Devoto travelled back to their native Bolton and formed Buzzcocks. With the release of their debut Spiral Scratch EP, they became only the third British band to release a punk record, following The Damned's 'New Rose' and The Sex Pistols' 'Anarchy in the UK'. Devoto left soon after to form Magazine and Shelley took over as the group's primary songwriter, which resulted in the band releasing some of the most consistently catchy punk singles of the era.
It may seem odd that Shelley and Diggle, who are both now 61, are still playing tunes that revolve around topics such as unrequited love, suicide and masturbation forty years on. However, when they have such a vast back catalogue of melodic punk nuggets to choose from, it's hard to argue for a case against them doing so.
The ageing duo are joined by Chris Remington (bass) and Danny Farrant (drums), and the band blast straight into 'Boredom' from Spiral Scratch, which gets the packed-out ground floor in the mood from the off. No sooner is the opening number over, it's time for 'Fast Cars' from their debut album Another Music in a Different Kitchen, a track which proves that the harmonising between Diggle and Shelley is as strong as ever.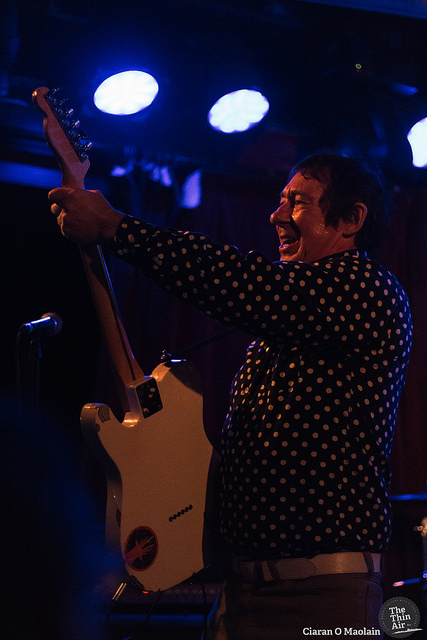 There is a powerful rendition of 'People Are Strange Machines' from 2014's The Way, that has the crowd pogoing throughout, while Diggle pulls out the first of many Pete Townshend-esque moves during 'Whatever Happened To?', 'Autonomy' and 2003's 'Sick City Sometimes'.
There is no let-up in the performance as they continue to discharge fast and furious favourites 'Love You More' and 'Promises', while 'Noise Annoys' and 'You Say You Don't Love Me' sees the pogoing intensity levels and sing-a-longs hit fever pitch amongst the over exuberant audience. They finish up as they began, with a Devoto era number in 'Times Up', but unfortunately it's one of several tracks throughout that suffers from muddled vocals.
If the initial set wasn't enough of a reason as to why so many punks love Buzzcocks, then the four-strong encore of 'What Do I Get', 'Orgasm Addict', 'Ever Fallen in Love (With Someone You Shouldn't Have' and 'Harmony in my Head' is one hell of a punk history lesson. Overall it's a masterclass as Shelley and Diggle continue to play with as much rawness, dynamism and energy as in their heyday and the crowd realises this in abundance. Conor Callanan
Photos from Roisin Dubh in Galway by Ciaran O Maolain