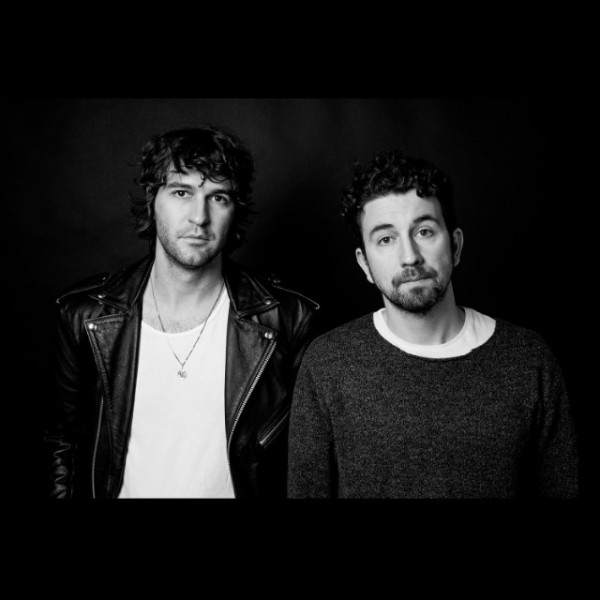 After a three-year hiatus, Japandroids have had plenty of time to work on and develop their long-awaited third album, Near To The Wild Heart Of Life. The Canadian duo's disappearance after releasing their critically acclaimed sophomore album, Celebration Rock, left many with high expectations. And although  the bar may have been set slightly too high back in 2012, their return is nonetheless a successful one.
It is a strong comeback, with the band developing and maturing their sound and lyrics while still maintaining true to their roots. The pre-released title track is a strong introduction to the album, featuring an urgency not dissimilar to tracks from Celebration Rock and focussing once again on the familiar theme of their hometown of Vancouver. 'North East South West' follows in a similar vein while boasting a catchy shout-along chorus. Both tracks fit well together and this reoccurring theme of love for one's hometown is evident from the off.
The pace drops slightly with 'Midnight to Morning' and 'I'm Sorry (For Not Finding You Sooner)', which openly expresses an emotional aspect to the group that was not as blatantly exposed in their previous releases. Other tracks such as 'No Known Drink Or Drug' pay homage to their loved ones and deal with a similar sense of intimacy, with lines describing how nothing "could ever hold a candle to your love". This could help explain the slight drop in intensity levels in the album, which is missed in certain tracks. While these songs feature a more refined, matured and cleaner sound, the raw intensity of older releases 'Evil's Sway' and' 'For the Love of Ivy' is not as evident in Near the Wild Heart of Life, making the group lose grip of some of their former punk aggression and grit.
While it is a positive return for the group, it is a cautious one. Their three-year absence has led them to resort back to what they do best, with some slight adjustments made. While referring back to old ways isn't necessarily a bad thing if the old ways work for you, one would be hopeful to see the band take bolder steps in the years to come. James Holohan