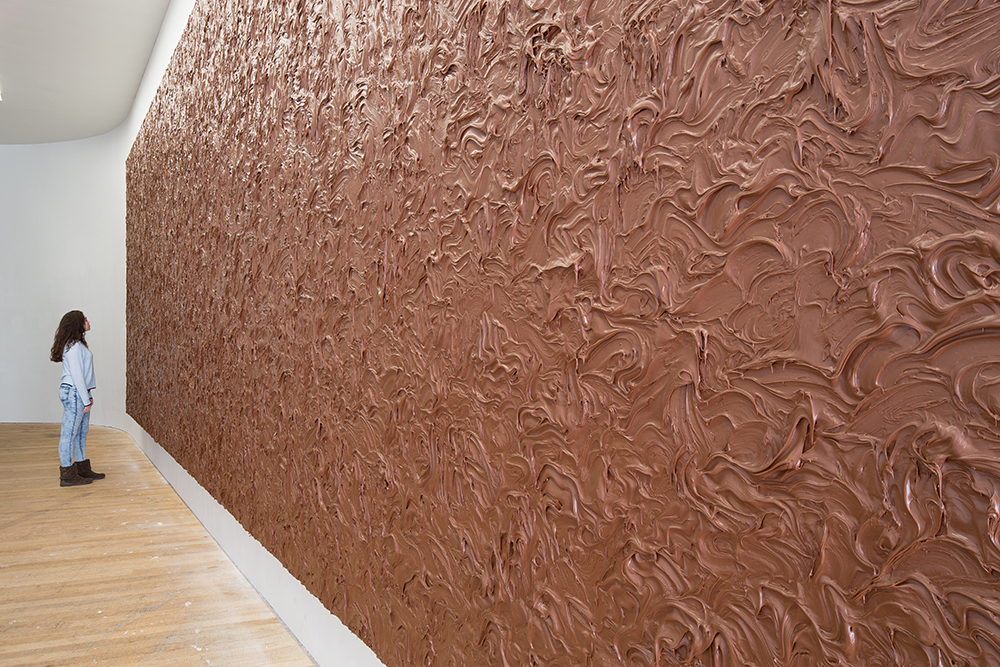 Thomas Rentmeister – Untitled (detail) 
(Image Courtesy of Tomas Tyner / University College Cork)
What: Gut Instinct: Art, Food and Feeling
Where: Glucksman Gallery, Cork
When: 25th November 2016 – 19th March 2017
Words: Judy Fisher
"The gut is the seat of all feeling," – Suzy Kassem
This is the basic premise being explored by the artists in Gut Instinct: Art, Food and Feeling the current show at the Glucksman Gallery. The exhibition is a visceral display of our emotional relationships  with food in the light of recent discoveries by neuroscientist John Cryan of the UCC and his colleagues at the APC Microbiome Institute. These discoveries appear to confirm what we have always intuitively known – that there is a direct correlation between gut function, the food we eat, and our mental well-being.
The show is a carefully-curated mixture of mediums, which includes painting, drawing, photography, sculpture and video works from national and international artists. Highlights include Thomas Rentmeister's Untitled, a vast gluttonous mass of thickly swirled Nutella daubed over chipboard, which produces an overwhelming aroma that renders it both enticing and repulsive at the same time – its material enhancing the former and its excess the latter. Abigail O'Brien contrasts photographs of close-up bread doughs that are voluptuous, sticky, spilling messily over tins or being rolled into suggestive shapes, with beautiful intricate bread forms cast in silver and resting in elegant glass serving domes.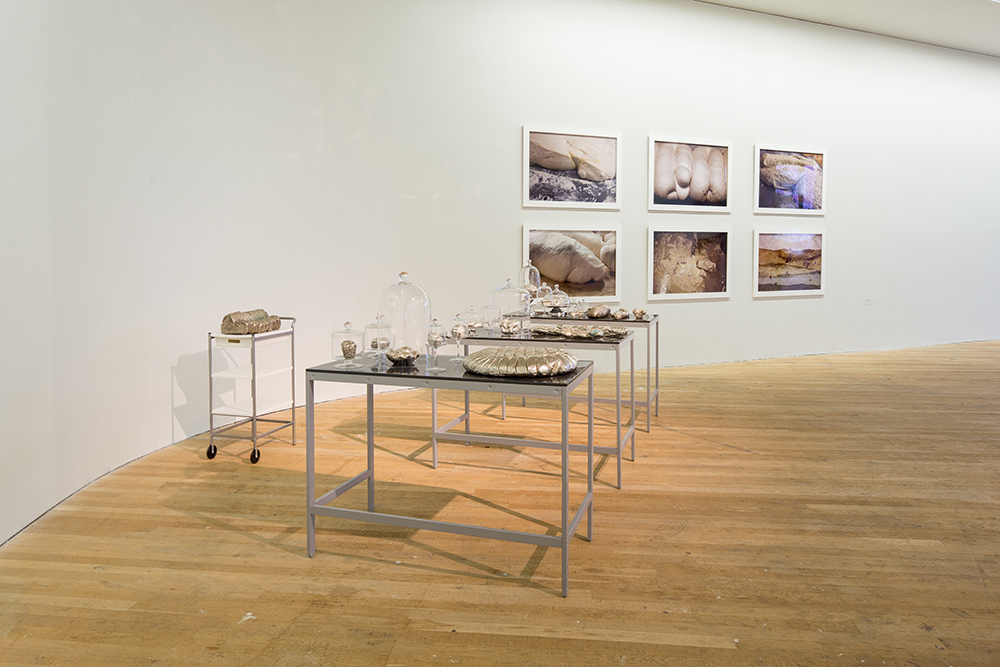 Abigail O'Brien – With Bread
(Image Courtesy of Tomas Tyner / University College Cork)
The installation by Domestic Godless, a collaboration between Cork artists Mick O'Shea, Irene Murphy and Stephen Brandes, is reminiscent of a laboratory that has been equipped to explore assorted notions of disgust and digestion. We see large glass jars containing vegetables which are being fermented as part of a process to create custom-made toothpastes and suppositories. In the video work The Onion by Marina Abramovic the artist eats a raw onion whilst simultaneously complaining about her life.  "I am tired of being ashamed of my nose being too big, of my ass being too large…" she intones while ripping animalistically into the onion. Drooling, tears streaming from desperate eyes, it makes for uncomfortable but compelling viewing.
At once enthralling and repugnant, this exhibition literally pushes the boundaries of what you can stomach, and leaves you questioning your own emotional responses to food.
Curated by Chris Clarke, John Cryan and Fiona Kearney, Gut Instinct: Art, Food and Feeling runs continues until March 17th. More details here.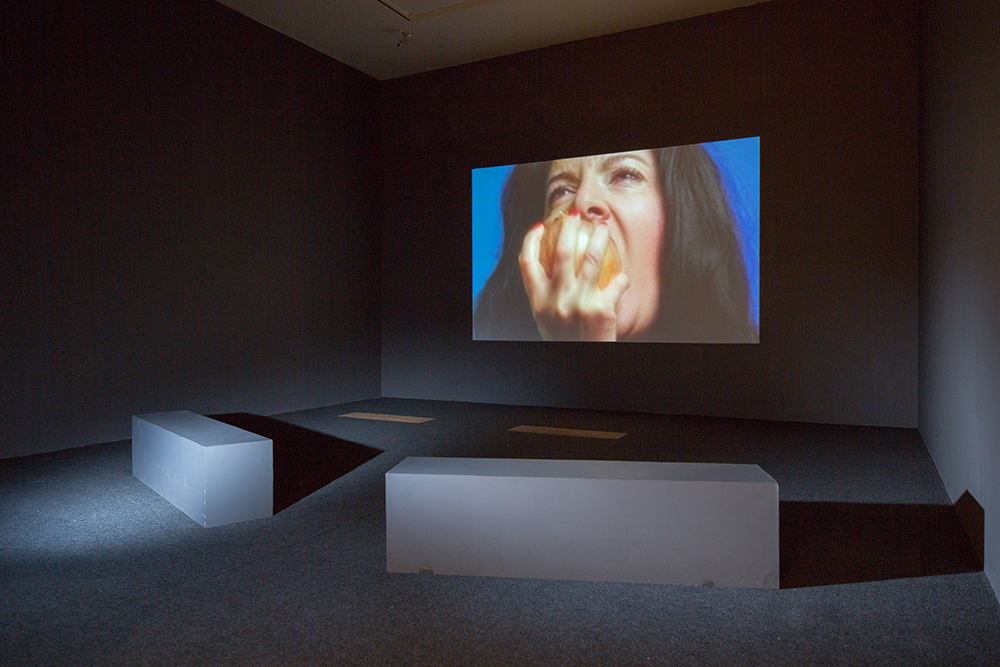 Marina Abramovic – The Onion
(Image Courtesy of Tomas Tyner / University College Cork)