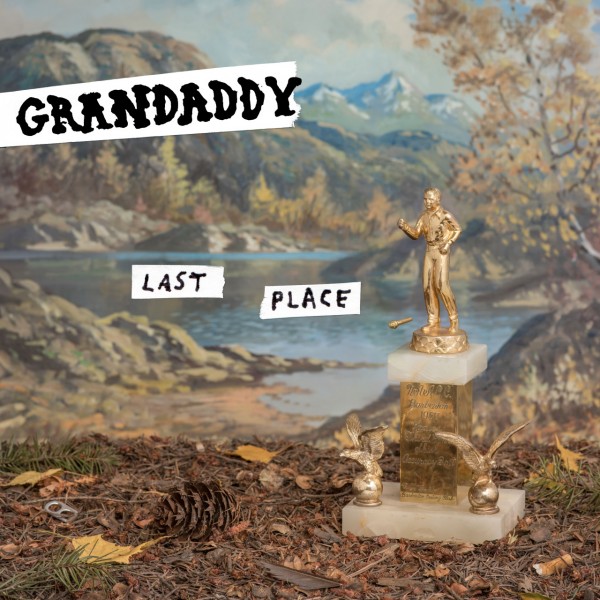 There are very few bands that can take a song and transform its tapestry multiple times within a four minute period. There are even fewer bands that execute this boldness in experimentation successfully. This impulsion to deviate from compositional convention is oft cited as self-indulgent or messy. Grandaddy, a band that have thrived on the lo-fi and literal homemade music have mastered the art of rogue arrangements. They have become known for creating a musical landscape populated by straightforward analogue instruments that co-exist with newer devices and effects to pave a route of meandering melodies. On paper, Last Place – Grandaddy's first full length release in eleven years – contains 12 songs however these songs are so developed and expansive that it feels as though there could be 16 tracks. This is in part due to Lytle's Frankenstein approach to constructing songs, and to use one of the musician's lyrics from Last Place, the result is truly a "beautiful mess."
2017 is a significant year for Grandaddy, not only due to their return to making and releasing new material but it has been 25 years since the band was conceived by frontman Jason Lytle. During this time the band have gone through the typical cycle that a lot of musicians from their generation encounter; record and self-release EPs, get signed to a major label (V2 in this instance), struggle with personal demons (Lytle became dependent on various forms of drugs and medications as well as feeling despondent about his hometown), tours with big names (Elliott Smith and Coldplay), and the inevitable break-up (in 2006) leading members to pursue solo projects until they would eventually come together again for a reunion tour (the first one happening in 2012).
Lytle's lyrics are mostly inspired by his disaffection towards technology, our relationship with nature and the natural world and of course, the self-sabotaging of relationships spurred by his own feelings of inadequacy. The latter is the most prevalent mood throughout Last Place. 'The Boat in the Barn' confronts this with a refreshing selfless reflection, "You looked so happy, and you need to be there all alone / Getting rid of all of me is what I figured." That is the wonder of Grandaddy songs, they are full of sentiment and honesty in looking at one's fragility.  
Musically there is a little bit of everything. Opener, 'Way We Won't' is the most jovial moment on the record with a combination of fuzzy keyboards giddy guitar and drum lines that bring everything together making a consistent and full bodied sound which seems to have encouraged Lytle to strengthen the depth in his vocals during these more rambunctious moments. 'Brush with the Wild' begins in a similar fashion to 'Way We Won't', a distorted vocal transforms almost immediately into a roaring guitar riff, the hook grows over the four minutes and then 'Evermore' comes along, almost disguised as a Divine Fits song. Last Place is a deceptive album. It requires the listener to keep an open mind which is difficult to maintain when our human instinct is to judgemental and dismissive of anything that refutes the norm. As you familiarise your ear to the diversity of the arrangements your views on certain songs will change as it does take a few listens to fully appreciate the tones ('Chek Injin' is the best example of this "grower" mentality) as individual tracks and how they work together as a complete body of work.
The coupling of 'A Lost Machine' and 'Songbird Song' bring forth the perfect ending to this momentous return from Grandaddy. These songs are highly emotive in very different ways, where one utilises a variety of movements -instrumentally and vocally- which gather momentum and culminate in an arresting end the other captives with a sweet simplicity of Lytle and an acoustic guitar ending once again with a return to the abnormal distortions that you find interconnected in music and life.
Last Place is an eclectic album and Grandaddy are an unconventional band, but the music is always inviting and comforting. Let's hope we don't have to wait so long to explore the mystical world of Grandaddy's making again. Zara Hedderman