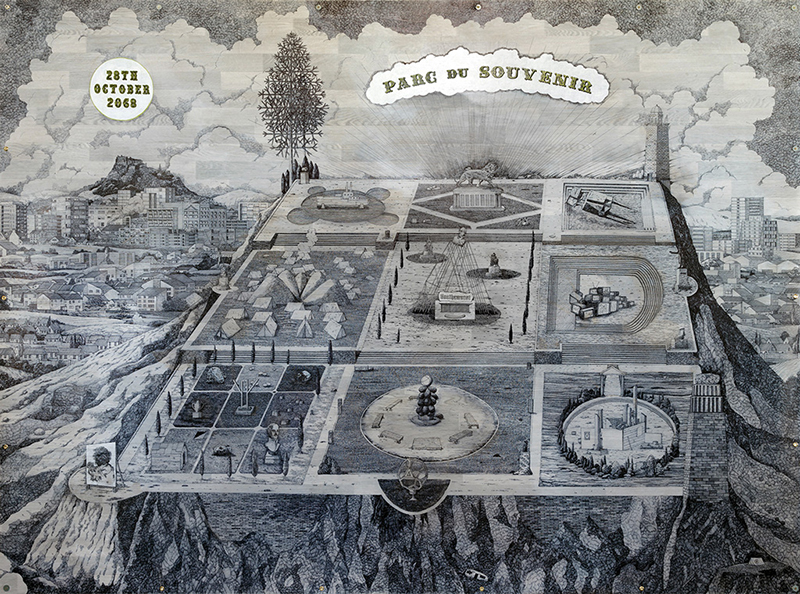 © Stephen Brandes – Parc du Souvenir
Stephen Brandes' Parc du Souvenir is due to end its run in Cobh's Sirius Arts Centre later this week. The British born artist has lived in Cork since the early 1990's. In Parc du Souvenir Brandes uses a number of materials, including lino to create the large format print shown above. At the heart of the show is a film featuring the thoughts and adventures of the fictional and fantastic Alfred Sitzfleisch – you can read a full review of the show from it's earlier run in Dublin's Oonagh Young Gallery here.
Parc du Souvenir closes this Sunday, May 21st, with full details on opening times available here.