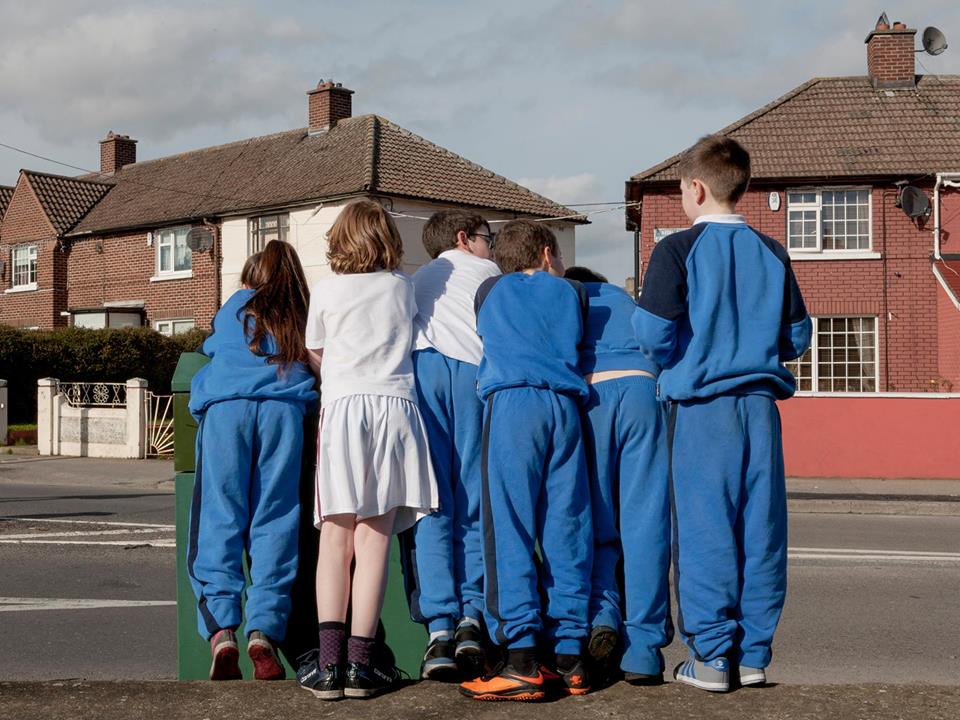 School Portraits, an exhibition which presented the work of four artists who have submerged themselves within the environments of Irish schools, opens tonight in Blanchardstown's Draíocht. The show features the work of John Ahearn, Mandy O'Neill, Blaise Smith and Kilian Waters. Each has approached the topic with a different medium – photography, video, sculpture and paint, with Ahearn's 1994 piece St Francis Street Boys on loan from the IMMA collection.
School Portraits promises to be a fascinating look at life in Irish schools and will also help engage children in visual arts from a young age and spark discourses across generations. With that in mind please head along to tonight's opening at 6pm and join Helen O'Donoghue (Senior Curator at IMMA) alongsode artists Mandy O'Neill, Blaise Smith and Kilian Waters in conversation with Sharon Murphy, Draíocht Curator-in-Residence.
School Portraits continues in Draíocht until June 24th, with more details available here.
(Above image copyright of Mandy O'Neill)