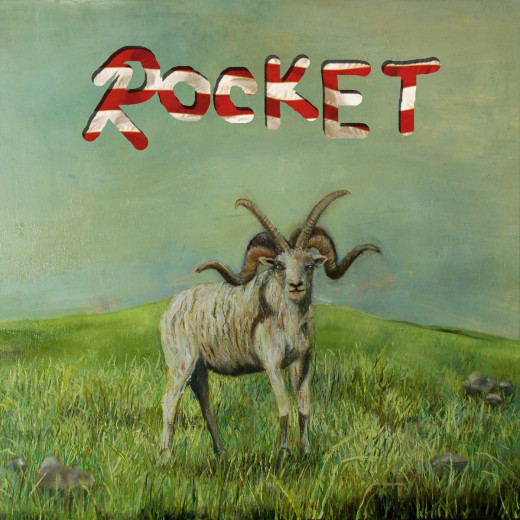 When Philadelphia based multi-instrumentalist Alex Giannascoli was eight years old his older brother, also a musician, enlisted the youngster to play drums in his band. This early exposure to performing persisted into adolescence and Alex would eventually turn his hand to writing and composing his own songs. Giannascoli revealed in a recent interview that he found it extremely difficult to be himself around his peers, growing up. He concluded that the only time he felt truly comfortable in his skin was when he was making music.
In 2010, Giannascoli transformed into Alex G and he released his debut album Race via Gold Soundz Records, home to other underground musicians faithful to lo-fi sounds and no frills production methods. His working relationship with the label ceased after that record and Giannascoli would go on to put out his next two albums himself until his fourth album, TRICK which was picked up by Lucky Number. This union subsequently led to three albums which garnered praise for the originality of the songs. During this time, each album came in quick succession; a year, at most, between each. The promptness being a product of Giannascoli's rigorously strict and controlled method of recording predominantly by alone, almost exclusively from his apartment allowing him to make his own working hours outside of studio restrictions. In the last two years he signed to Domino which has helped in advancing his career by opening more doors of opportunity. One such opportunity was playing guitar on a few songs on Frank Ocean's Endless and Blonde.
Now, seven years after his debut the 24-year old artist – recently renamed (Sandy) Alex G, a change implemented to avoid confusion with another musician of the same moniker – has unveiled his eighth LP, Rocket. Stylistically, much remains the same throughout the record. The lyrical content is succinct, the mostly one word (often monosyllabic) song titles remain, continuing to provide a stark contrast to the dynamism of the content. The familiar device of instrumental interludes proffering the perfect segue into a new sonic dynamic are present and, of course, the attention to detail in the many intricacies of the arrangements is done with what could be construed as an unassuming precision. However there is nothing accidental in a (Sandy) Alex G album.     
What separates this record form its predecessors is that the tempo of the arrangements are distilled into three very distinct phases. The initial moments of the album are steeped in Americana influences, easing the listener into the 14 tracks. The first four songs embody various elements of the genre (blues, folk and country, specifically) with no subtlety. Opener 'Poison Root' combines Giannascoli's external and internal worlds by blending a sample of a dog barking and an arrangement of lethargically frantic violins mirroring the dissonance of a near mumbling vocal. It's very much a (Sandy) Alex G interpretation of contemporary country with its unpredictability. In contrast 'Bobby' has a tendency to come across as a folk song arranged in a very by-the-book manner. It is by no means unpleasant, the issue here lies in its lack of experimentation that (Sandy) Alex G is admired for. There is a sense of complacency to Rocket's introductory tracks, a sentiment which returns in the final phase of the album. However, this is more than compensated for once the first of two instrumental songs, 'Horse', injects something different that is captivating and confounding.
The accessibility of the first section is drastically and unapologetically taken away from the audience with an assault of hardcore post-punk noise rock, hefty fuzzed drums, bass, erratic guitar patterns and overly processed vocals. The piano led single, 'Sportscar' softly brings us back to the Americana influences introduced at the start. It is unfortunate, if not frustrating that the intensity of the middle section is silenced. Had this more intense sound been given more time on the album this would have shown an immense growth in the direction that Giannascoli could take his music. It also would have made for more memorable and exciting tracks.
There are various narratives and characters created to allow the listener find something or someone to identify with. Whether it is in one of the more jovial songs, 'Proud' in which (Sandy) Alex G professes a combination of pride in his peers whilst simultaneously revealing his anguish of aspiring to match their level of success (both personal and professional). Others may relate to the darker, anxiety driven noise-rock ruckus that is 'Brick', easily one of the album's standout moments. This is a song about discovering that someone close to you has habitually been untrue and the emotional boundaries that such betrayal builds; "Everytime you tell me something untrue / Puts a brick in the wall between me and you." Thematically, it is universal and these are the songs that (Sandy) Alex G has always excelled in.
One of the most prevalent elements that runs through (Sandy) Alex G's repertoire is a fascinating combination of function and disfunction. Rocket is fuelled by constant paradoxes throughout. Overtly basic lyrical content is married with dense and intensely arresting instrumental arrangements that are complex and take more than a few listens to decipher every musical element. There is an overwhelming sense of embitterment in some of Giannascoli's words. At times his lyrics verge towards arrogance ("I never raised a kid / But I bet I'd do a good job if I did") but then he quickly redeems his naivety with insights into what motivates him artistically ("Wanna make something that is true").
The contrast of being earnest and being arrogant reflects his age and his world. Twenty-four is a time when one becomes aware and, perhaps, comfortable in their maturity. It is also when this ease of individualism doesn't come naturally that you conjure a confidence in order to thrive. This combination is evident in how Rocket sounds when considered alongside his previous material. You can hear that he is a musician that is both extremely confident and self-conscious which is what makes (Sandy) Alex G such an interesting songwriter and musician. The complexities outweigh the conformity and keeps the audience compelled. While there is maturity to Rocket it is hard not to feel underwhelmed by the work as a whole, especially from a musician that possess the levels of drive and ingenuity that Giannascoli has in abundance.  Zara Hedderman