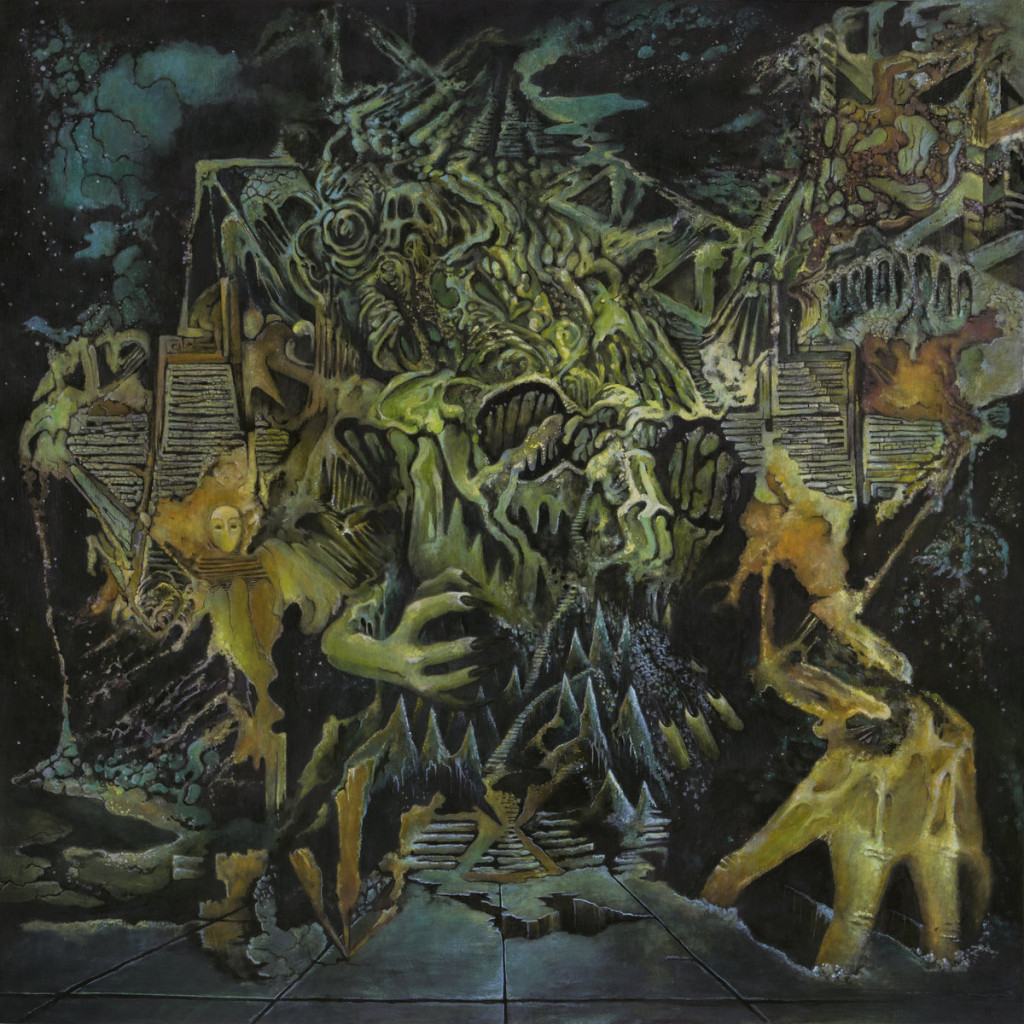 To describe King Gizzard and the Lizard Wizard as prolific would be an understatement. They're the sort of band who write, record and release 6 EPs, 2 double LPs and 36 singles in the time it takes you to read this sentence. Having already released one full-length in February of this year, they're evidently proponents of a more is more philosophy. That belief permeates to every part of the outfit. From their roster of members to the songs themselves which oscillate between folk, free form jazz, psychedelia and good old fashioned 1970s prog rock epics. So how does their second release of 2017, Murder of the Universe, hold up? Really well. It's anarchic, rambling and completely bonkers. But it is also thoroughly good fun.
In fitting with the prog overtones of their more recent output, Murder is essentially three cuts: 'The Tale of the Altered Beast', 'The Lord of Lightning vs. Balrog' and 'Han-Tyumi and the Murder of the Universe'. There may be twenty-one tracks listed, but they're merely tiny cogs in a much larger whole. Each of them follows a formula to a degree. There's typically a phrase that repeats endlessly as an ominous voice recounts a story regarding a hugely cataclysmic event. This could be the desecration of the humanity ('Altered Beast'), a battle between superpowers ('Balrog') and, finally, the end of all things ('Murder'). The album's central thesis is that humanity's emphasis on digitization will lead to its downfall and only through a rejection can meaning be derived. This is, of course, demonstrated through the destruction of the universe under an endless stream of vomit. Treat this as a litmus test for the record as a whole.
Operating in the same space as Genesis' Supper's Ready or Rush's 2112, the narrative is actually surprisingly effective. It's an absolutely ludicrous tale but one that somehow manages to be intensely compelling. There are two reasons why this is the case. One is that King Gizzard seems to tread that fine line between irony and sincerity. They can recognize how totally off the wall the concept is and they're willing to let it splash in the waters of self-parody. But there's an affection for this Roger Dean reality and the progressive bands that inspired it. While it might be crazy, they're committing every fibre of their being to it. They're not being snarky or dismissive; they're gleefully playing around like the Zuckers did with Airplane! or Naked Gun. The other reason is the narrator, Leah Seniors. Her voice, even with the modulations, is simultaneously haunting, menacing and delicate. With her distinctly Australian twang, she's very striking and lends a slight aura of gravitas.
Musically, though, the album is impossible to fully pin down, there a couple of threads that are omnipresent. There are large swathes of Krautrock, psychedelic rock and noisy punk on display. They'll spend time crafting these dirty, blitzed out jams and once they find a groove, they lock into it and will stay there for a long as the song dictates. But moment to moment, things will change and develop in a logical, yet unexpected manner. You might get a slab of pure Sabbath sludge, a Rick Wakeman piano solo or a Jaki Liebezeit beat. It's so chaotic and unpredictable that you can't pull your ears away. It's the kind of record that a group like the Mars Volta used to make before they lost their way; a seemingly random mishmash of disparate styles, sci-fi/fantasy and an alarming amount of drugs that pays out huge dividends. Will Murphy