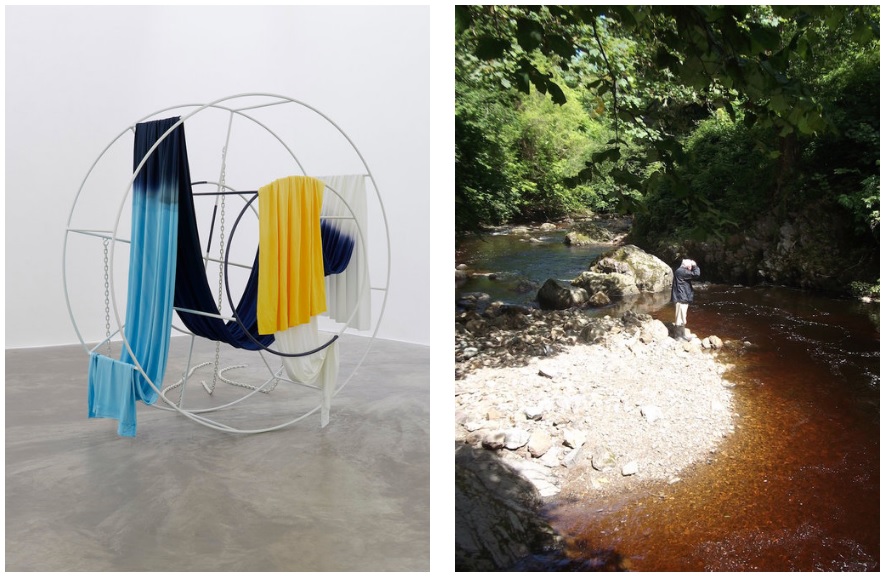 This Thursday sees two solo shows launched in Dublin's Douglas Hyde Gallery: Kerlin Gallery's Isabel Nolan in Gallery 1, with mother's tankstation's Brendan Earley in Gallery 2. Nolan presents a mixture of mediums, making use of photography, drawing, sculpture and installation work in a show titled: Calling on Gravity. Her work is an enquiry into why of existence drawing on a diverse set of characters, both real and fictional, as inspiration.
Earley's show, titled back of beyond, sees the artist comment on escapes to the wilderness – be they completed by him or in the past by painters, filmmakers and walkers. Earley is also due to present a variety of mediums in this show, utilising print, sculpture as well as drawing. As well as occupying Gallery 2 in the Douglas Hyde, the artist has installs work in Trinity College's Freeman Library – part of the college's geography department.
The exhibitions are opened this Thursday, from 6pm to 8pm, by Provost Dr Patrick Prendergast – with sponsorship provided on the night by O'Hara's Irish Craft Beer.
Left image: Isabel Nolan, Partial Eclipse, 2017, mild steel, paint, fabric and dye, 145 x 72.5 cm. Courtesy of the artist and Kerlin Gallery, Dublin. 
Right Image: Brendan Earley, back of beyond, 2017, (detail), colour photograph, dimensions variable. Courtesy of the artist and mother's tankstation, Dublin.