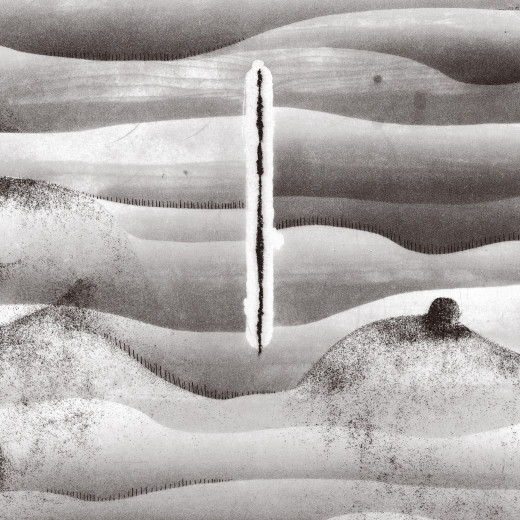 Keigo Oyamada (AKA Cornelius) could easily be described as a jack of all trades but certainly not as a master of none. In the 11 years since the release of his last studio album Sensuous, he has been involved in a wide range of projects from working with Yoko Ono and The Yellow Magic Orchestra to scoring music for 2010s Scott Pilgrim vs. The World and the anime series Ghost in the Shell Arise. After a long departure from writing his own music, he was inspired to create something more personal, drawing on the loss of many of his childhood idols (Prince, David Bowie, Michael Jackson). The result is Mellow Waves, a record which sees him expanding on the grid sequenced glitch-electronica of Fantasma and Point. Still reminiscent of these early records, Mellow Waves boasts a collection of songs that focus more on ambience than the well organised chaos that has defined Cornelius up to now.
Oyamada has stated that the tremolo sound would be the basis for the sonic theme of Mellow Waves. This is evident from the off when a warbling keyboard part enters 'If You're Here',  it drapes over a tentative drum pattern to create a mystifying opener culminating in a climax of fast sweeping guitar, showing that Oyamada still has the chops that were synonymous with the Cornelius of old. 'Surfing the Mind Pt.2' is a five minute soundscape of pulsating synthesisers that ebb and flow through intensifying tremolo rhythms. Although somewhat meandering, the track is entrancing and draws from Oyamadas compositional work on Ghost in the Shell Rises. At this point in the record it's clear that Cornelius has shed his grungy Shibuya-Kei skin and tried on something more contemporary, more in line with what his western peers like Radiohead and Beck have produced in recent years. And it's good. Different, but good.
Although as a whole Mellow Waves isn't as immediate or exciting as Fantasma or Point, the trio of 'In a Dream', 'Helix / Spiral' and 'Hello Mellow Feel' hark back to Cornelius' earlier style as the centerpiece of the album. 'In a Dream' is a beautifully crafted pop song which bounces along to Oyamada's staccato melodies while 'Helix Spiral' is a refreshing moment of avant electronica, albeit somewhat repetitive. You couldn't argue that Oyamada isn't a world class producer and this fact is most evident on 'Hello Mellow Feel', a stereo delight which must be listened to on headphones to be truly appreciated. As bass and guitar notes fly from ear to ear, a surprisingly groovy effect is created once they are joined by an infectious myriad of percussion.  
Perhaps the biggest departure that Cornelius has taken on Mellow Waves is in his use of vocals. Where Oyamada typically used vocals as a type of effect, on this outing there are surprisingly a great number of actual songs. That is, songs in the traditional sense. Aided by lyrics from Shintaro Sakamoto on 'If You're Here' and 'Dear Future Person', this is the most grounded a Cornelius we've seen to date. The overall tone of the album is direct and at times even poppy. Miki Berenyi of Lush lends her voice on 'The Spell Of A Vanishing Loneliness?', a song about her relationship with her mother. The simplicity of this track is reminiscent of Point's 'Brazil'. Berenyi's vocal also provides the only English lyrics of the album other than the vocoder line on 'Helix / Spiral'. However, this somehow seems to detract from the mystique of Cornelius and begins the start of a declining final act of the album. It's hard not to feel that by the time 'The Rain Song' and 'Crepuscule' come around that you've heard it all before. The instrumentation and themes, although well executed, become tired and at times one wonders just how much tremolo is too much tremolo. Much has changed since Cornelius last released new music and his new mellow persona is both in line with that of his contemporaries and telling of his maturity. However it's hard not to crave for just a little more of the raw punk energy that led to Cornelius being coined as the "Japanese Beck". Hugh O'Dwyer