Film / Theatre Reviews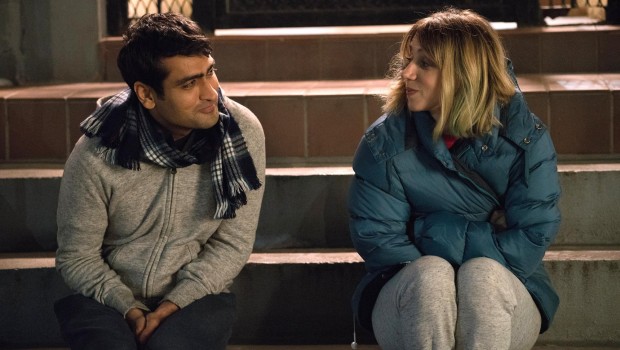 Published on July 14th, 2017 | by Conor Smyth
0
Galway Film Fleadh: The Big Sick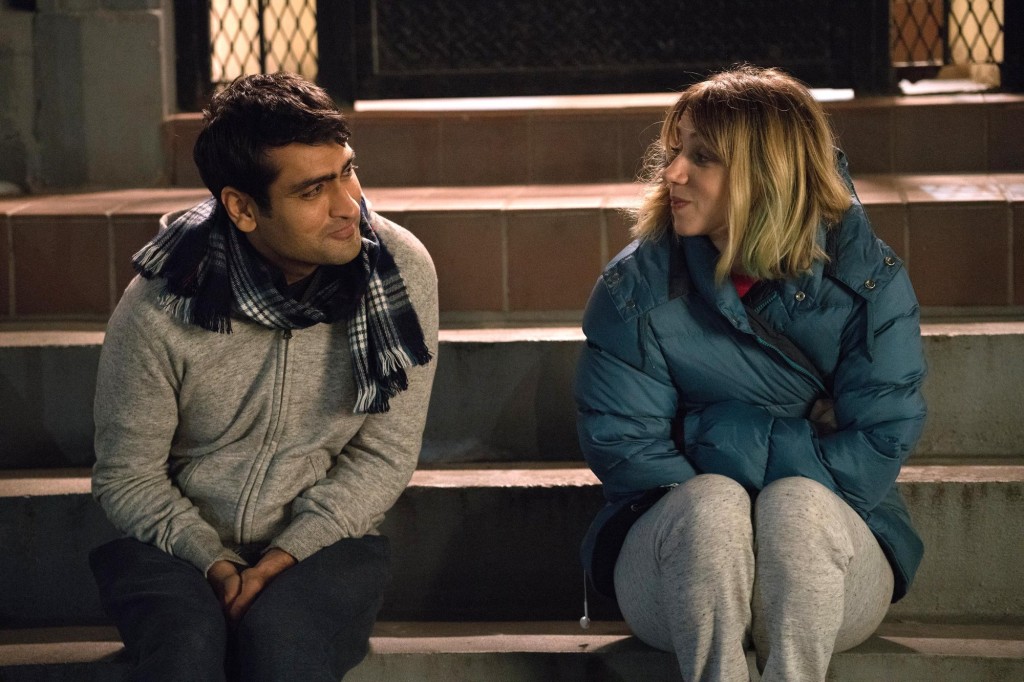 Pakistani-American comic Kumail Nanjiani and writer Emily V. Gordon, married co-hosts of popular podcast 'The Indoor Kids', have mined the dramatic beginning of their real-life relationship for the wonderfully large-hearted and funny The Big Sick. Directed by Michael Showalter (Wet Hot American Summer, They Came Together) and produced by Judd Apatow, it's the big, crowd-pleasing romance of the summer and a welcome return to form for the Hollywood rom-com.
Kumail (Silicon Valley) plays a less successful version of himself, a Chicago comic driving an Uber on the side and doing 5 minute bits at the local comedy club, angling, alongside his friends Bo Burnham and Aidy Bryant (Saturday Night Live), for the attention of industry bookers. His material, like his personality, is very dry, mixing pop culture observations with Pakistani-American realities. Regular dinners with his family turn, like clockwork, into rounds of arranged marriage Blind Date, with single, young Pakistani women 'dropping in' to submit their headshots for Kumail's growing collection of failed prospects. Kumail's ambivalent approach to his Muslim faith, and his generational clashing over matters of romance and marriage, chime with Hasan Minhaj, Aniz Ansari and other comics' interest in the second-generation immigrant experience.
Contrary to parental expectations, Kumail falls in love with a white American girl, Emily (Zoe Kazan), a trainee therapist who interrupts one of his shows and whose presence in his life must be kept a secret from the family. After a cute romance, the two fall out over family expectations, right in time for the usual rom-com third act of melancholic distance, glib lessons learned and inevitable reconciliation. But Emily takes ill and Kumail, now regulated to ex status, is the only one at the hospital who can consent to the medical coma the doctors need. Her parents Terry (Ray Romano) and Beth (Holly Hunter) fly in and take over her care, but Kumail sticks around, and while Emily sleeps, the three of them try to cope, together.
The Big Sick is a rom-com as much about the parents as the lovers. Romano, always a better actor than Everybody Loves Raymond let on (catch the short-lived TV series Men of A Certain Age), is a treat, an eye-rubbing concerned parent whose laconic drone finds a match in Kumail's desert-dry delivery. Their conversation about 9/11 (Kumail is 'anti-') is a barnstormer. Hunter is a coiled fireball, with an accusatory twang and an Army brat's intolerance for bullshit. When a fratboy heckler tells Kumail to 'go back to ISIS', her combative disbelief is a visceral pleasure.
The Big Sick is one of the most charming Apatow-affiliated productions yet, and shares with the best of them a layered, believable quality of life. It's a real ride to watch a mainstream rom-com this rich and generous: romantic, sad, modern, funny and utterly warm, The Big Sick trades in sharp gags and earned insights about love, commitment and the urgency of romantic courage. Conor Smyth
The Big Sick was screened as part of the Galway Film Fleadh. It is released in the UK on 28 July.
Summary: Dir: Michael Showalter, 120 min, certificate 15