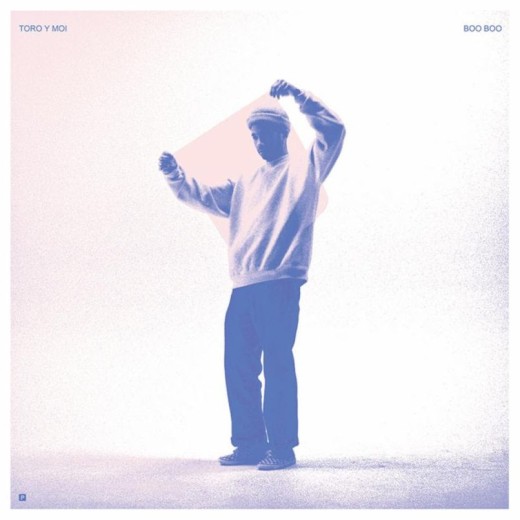 Toro Y Moi's Chaz "Bear" Bundick, having first come to prominence in association with "chillwave" in 2009, doesn't appear to have taken a rest since. While Boo Boo counts as his fifth album proper under the Toro Y Moi banner, he also also found time for a live album, a mix tape, and several other compilations, side projects and collaborations.The musical polymath's work to date has also drawn from an array of genres, from R&B to psychedelia through hip-hop and indie pop, seeming equally comfortable creating music using a traditional band setup or sitting in the production chair.
Across Boo Boo's dozen tracks, Bear touches on themes of frustration and unrequited or dissolving love, all permeated with a wistfulness reflected both in the production and in his vocal stylings throughout. Album opener, 'Mirage', is a slow burning tale of stoned miscommunication with a funk underpinning. It sounds like the type of music that, in an ideal world,  Brian Wilson would have been putting out in 1983. He touches on Wilsonesque melancholia again on subsequent tracks like 'Don't Try' and 'No Show' where he describes his rise to fame's impact on a relationship.
Lead single, 'Girl Like You', is one of the clear stand out tracks, with its signature vocal hook – "What's it gonna take for a guy like me to find a girl like you?" – and a summery, lo-fi funk backing. Exploring the evergreen theme of summer lovin', his performance and production really shines here, with deftly applied auto-tune and a smooth segue into a Travis Scott-influenced bridge.
'Windows', a fractured, auto-tune heavy emo-trap downer reminiscent of 808s & Heartbreak era Kanye West is rife with anguish and feels like the nadir of a relationship – "I think I could've left you standing there alone, I think there's some things that are better off unknown." The song, another highlight of the album, concludes with an ominous piano figure reminiscent of Vampire Weekend.
Boo Boo's lovelorn sound is anchored in an idealised, retrofuture version of 1983, a sonic idea that has previously been mined effectively by the likes of Daft Punk, Chromeo and indeed Bundick himself on previous records, amongst others, and some parts of this record feel uncannily like a slow turn of the FM radio dial all those years ago. Indeed 'You & I', the album's second lead single, is a bewilderingly straightforward take on 1980s adult pop, with its yearning synth washes and plaintive vocals reminiscent of the likes of Christopher Cross or The Korgis. However, as undeniably pleasant as it is, it feels like more could have been done with this song.
Previous Toro y Moi records have clearly displayed Chaz Bear's abilities as an open minded and thoughtful songwriter in the classic mould and at its best Boo Boo does too with tracks such as 'Mona Lisa' and 'Inside My Head'. Throughout Boo Boo, he beautifully expresses the complications of pursuing and maintaining love in an ever-changing world and alludes to how lovers often talk past each other, especially as things go south.  However, a few of the records numbers, such as 'Pavement' and 'Embarcadero' sound like half-focused experiments and add little overall, and the seven minute album closer, W.I.W.W.T.W. provides a sadly less than satisfactory finish. CJ McCanney