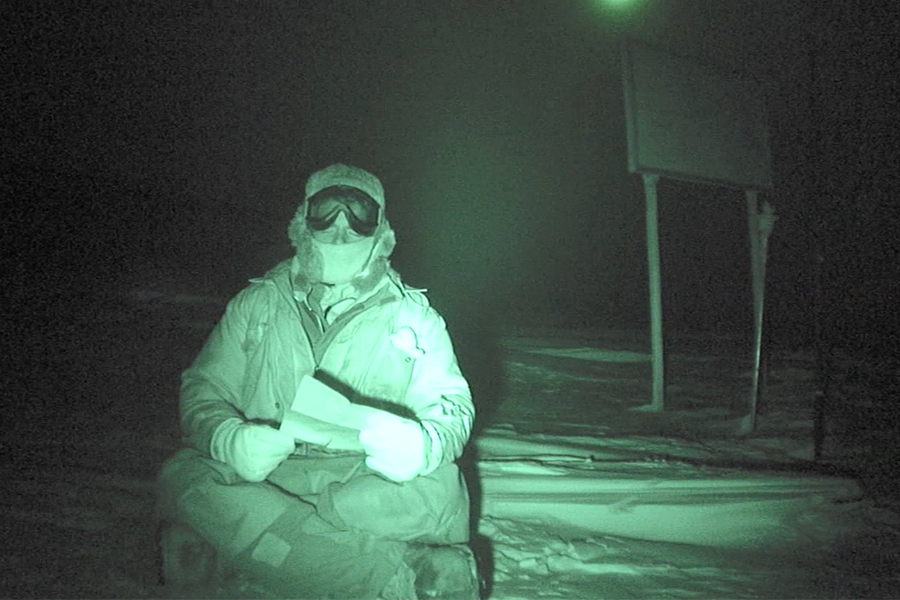 The Core Project is the latest exhibition from Irish artist Matthew Nevin, and is currently on show in Tallaght's RUA RED creative hub. The work is one that Nevin has been developing since 2010 and sees the artist present over 150 videos of individuals in each sovereign state in the world. The participants are all responding to the same question: What is going to happen next? Nevin ensured each was ignorant to this question prior to filming their video, which results in a more visceral than calculated response being captured and documented.
Modern life, and the art world included, is becoming more and more intertwined with technology and the online world. This is resulting in increasing amount of artwork being shapped by these relationships – either through direct engagement with these infrastructures or as a response to them. In The Core Project Nevin accelerates this and centralises it through his collation and curation of the videos on display.
The Core Project continues in RUA RED until September 23rd, with more details available online here.
Main Image: The Core Project – Cody Meyer, Antartica (courtesy of the gallery and artist)