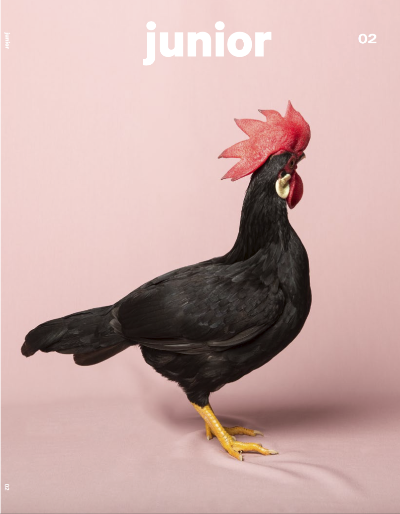 Details have just been announced of an open submission to coincide with the opening of the Gallery of Photography's new Osman Suite. Named after the gallery's founder John Osman, the space is located in the newly extended bookshop. To celebrate the gallery has teamed up Irish photography magazine: Junior. Launched last year, the duo behind the publication released issue two earlier this summer and so far the magazine has featured the works of emerging and acclaimed Irish photographers including Mark McGuniness, Darragh Soden, Cait Fahey and Thérèse Rafter.
Junior and the Gallery of Photography's brief for this open submission is 'Irish-ness', and have advised they wish to "see new, challenging and most importantly, personal perspectives on the place we call home – exploring what it means to live in Ireland." The chosen photographers will have their work printed and framed by the gallery's in-house digital suite at no cost, and their work will be sold as limited edition photographic prints.
This is a fantastic initiative will provide a great platform for emerging artists to display their work. Full details of the submission guidelines can be found below.
Submission Guidelines:
Please submit up to five images, ideally from a specific project, along with up to 250 words describing your work. Images must be submitted as low-res JPEGS (1000px on the long side, sRGB, 72dpi). Any submissions not adhering to these requirements will not be considered. While we are primarily selecting work for this exhibition, submissions may also be considered for future JUNIOR publications. Deadline 14th October 2017.
Email address for submission is juniorphotomagazine@gmail.com