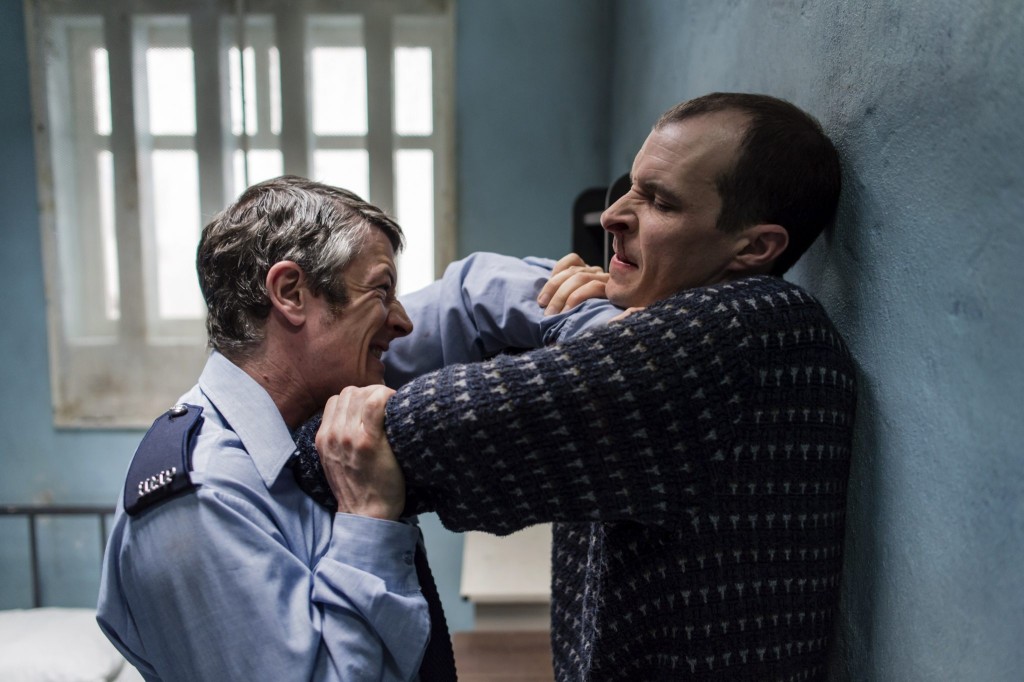 Courting controversy is something that filmmakers have to be very wary of in this day and age, and for writer/director Stephen Burke (Happy Ever Afters) and producer Brendan J. Byrne (Bomb Squad Men), there is no escaping it when dealing with as delicate a subject as the true story of the mass breakout of Provisional IRA prisoners in Northern Ireland from one of Europe's most secure prisons. But what the filmmakers have managed to create is a credible and well-balanced movie that does not glorify the act, though they make no bones about how much of a coup the escape was for the Republican movement, something which some in the UK will, undoubtedly, have little stomach for.
In 1983, an audacious escape from the notorious Maze prison was carried out by a group of 38 PIRA inmates and masterminded by a man called Larry Marley, a prisoner who had previously taken part in the 1981 hunger strike with Bobby Sands. In Maze, we are told the story of how they planned and executed this remarkable prison escape, the largest in Europe since World War 2.
A lot of time, effort and impressive attention to detail has gone into this ten-year labour of love for filmmakers Burke and Byrne. Filmed mostly in a disused jail in Cork, the location gives a very credible look and feel for the events, which almost entirely takes place in a jail environment, bar a couple of family life and action scenes involving off duty prison officers and a riot scene. The claustrophobic and unnaturally drab, sterile atmosphere is there in all its glory, while the security regimes of the guards are recreated in a very believable manner. This is very important as the escape was only able to happen because of said security regimes and the layout of the prison.
What really makes Maze work, though, is a great cast lead by Tom Vaughn-Lawlor (Love/Hate) as Larry Marley and Barry Ward (The Fall) as the main prison warden, Gordon Close, who are both on great form. Vaughn-Lawlor gives a particularly passionate and subtly complex performance, but he's complemented by Ward, especially when they verbally spar about their different ideologies and causes. The ever-reliable Martin McCann (The Survivalist) brings credence in his co-starring role as the operating commander of the PIRA in the prison, pulling off a performance of subtle menace. Byrne did a fantastic job with the script in keeping away from black and white representations of the very dirty war that went on in Northern Ireland.
Maze walks a tightrope of controversy and makes for an enthralling watch that does not glorify the PIRA and its actions, and yet tells the story of how the breakout happened in great detail, balancing the causes and effects of this time period with great skill and sensitivity. Above all, it's a story of a jailbreak that just should not have happened, while making a mockery of the powers that be at the time. Whether you agree with the telling of this story or not, it makes for a great movie. Kev Lovski
Maze is out on wide release now.