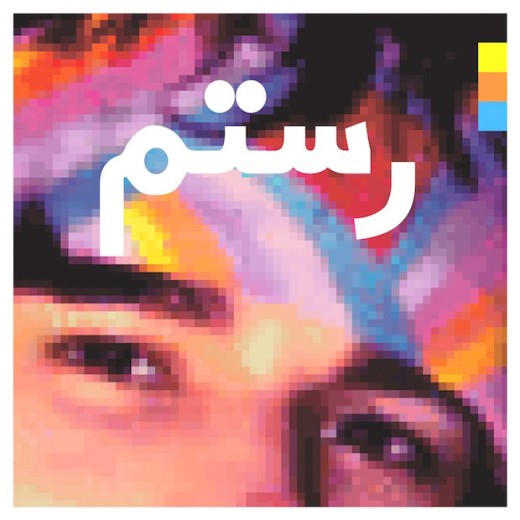 In a recent interview to promote his debut solo album, Rostam Batmanglij told The New Yorker: "Many of the songs on Half-Light feel as though they could have become Vampire Weekend songs except that they go somewhere else entirely. My music is about identity. This album is about identity."
To a certain degree he wasn't wrong. The majority of his solo endeavour could easily find a home on one of Vampire Weekend's three albums. With regard to the musical identity presented in this record one can extensively hear sonic traits honed throughout his tenure with his former band. Naturally, similarities between Vampire Weekend and any solo work were bound to occur, given that Rostam was their key songwriter – along with Ezra Koenig – and produced their three albums. But it is also almost impossible for an artist's musical past not to be taken into consideration when they venture into a new chapter of their career. The differences between Half-Light and any Vampire Weekend album are at meagre at best. It just makes you wonder exactly why Rostam left the band to pursue the same sound.
It is a shame then that this album lost its way in defining a sense of individualism noted on some of his recent collaborations. Half-Light was one of the highly anticipated releases of 2017's final quarter following the various production credits Rostam had collected from Solange, Haim, Charli XCX, Frank Ocean and Hamilton Leithauser. His collaborative album with the latter, I Had A Dream That You Were Mine received widespread critical acclaim. It was instantly accessible, endearing and generally, a consciously compiled record. It had a narrative arc and melodies that seamlessly complimented the overall story. It also stood out in the midst of 2016 being the year of Grime, Hip-Hop and R&B dominating the new releases.
That was expected from Rostam's debut, a cohesive collection of songs with immediate likability. It was also thought that these songs would stand out and offer the ears of 2017 something a little different. Unfortunately, Half-Light is compromised by too many ideas, too many textures and not enough consideration to the art of creating a comprehensive album. Some of the songs that made the tracklist were conceived as long ago as 2006 and 2011, they don't stand out as sounding dated but their presence is questionable. The inclusion of these tracks indicates that perhaps sentimentality clouded Batmangli's editing skills on this overly-long album (15 songs mounting to 52 minutes).
The issue of editing trickles into the main issue with Half-Light which is that there are too many streams of ideas that don't flow into the same pond. The singles that preceded the record's release indicated a sound akin to I Had A Dream, with the title track boasting a bass line that could have been lifted right from the lead single off the Leithauser collaboration, 'A 1000 Times'.
Four distinct moods are meshed together on the album: There are subtle nods to Rostam's Iranian heritage ('Wood', 'Never Going To Catch Me', 'When'), then there are the radio-friendly pop-centric-single-worthy songs ('Bike', 'Half-Light', 'EOS', 'Gwan', 'Don't Let It Get To You') that are diminished by messy and abrasive arrangements ('Hold You', 'Rudy'). The final pieces of the puzzle are the momentary – and necessary – palette cleansers that they are mostly fine. Had Batmangli opted to marry the mainstream melodies with the wonderful Iranian influences though, this may have been a very different, more consumable and exciting record. The densely computerised productions on 'Rudy' and 'Hold You' feel messy and unsure. It is those moments that tend to stick out in the listener's memory and are, unfortunately, little more than off-putting.
It is a shame that this record is lacking redeeming factors as Rostam's career to date has shown nothing but boundless talent and promise. In that same interview in The New Yorker, Rostam concludes that he aspires to make ten solo albums before he dies, each completely different. Let's hope that he returns to the studio with more focus and a clear narrative for his sophomore album. Zara Hedderman