Guide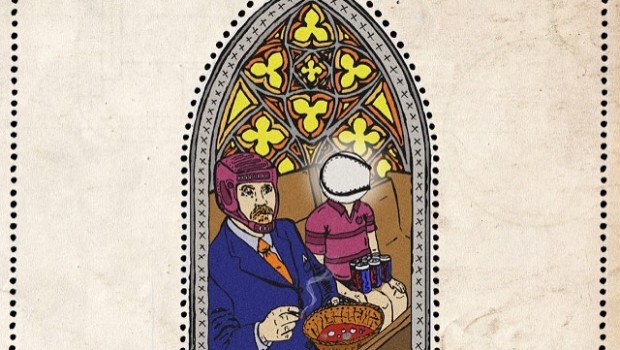 Published on October 18th, 2017 | by Stevie Lennox
0
Half Forward Line – The Back of Mass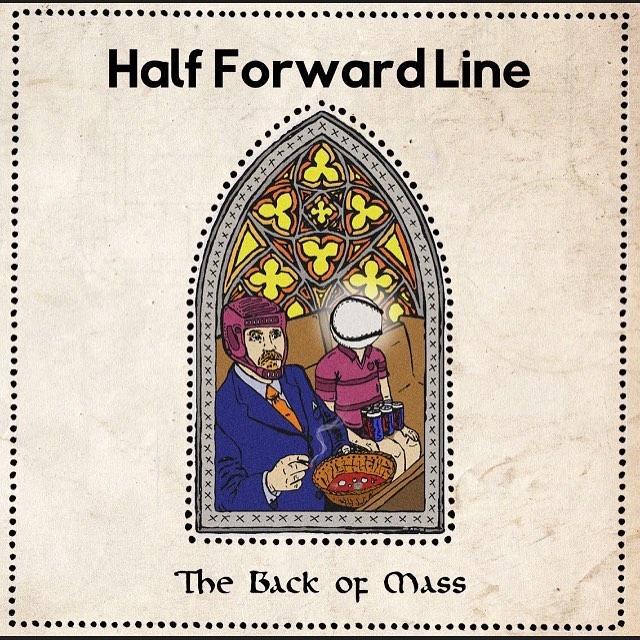 Power-pop act Half Forward Line are a Galway-based trio of Irish garage rock relative luminaries, spearheaded by the self-deprecative lyrical mastery of So Cow's Brian Kelly. Their debut album, The Back of Mass, comes out on October 27.
The band also features Oh Boland's Niall Murphy on bass and Ciaran O'Maoláin on drums – who, incidentally, recorded the album over the course of two days in the lounge of a derelict rural Irish pub.
As ever, Kelly delivers eleven tightly-woven slices of life in an increasingly-disconnected world that is modern Ireland, typically banged out in under a half-hour. Dizzying, anxious bubblegum pop and the pristine chord progressions Teenage Fanclub somehow never wrote hyperactively lay the path for ideas like 'Everyone Else (Can Fuck Off)', 'Hey, Can I Try On Your Glasses' and 'Joint Account'.
Of the title, the band has this to say:
"The back of mass is the rear of the church, near the doors, home of the last people to come in and the first people to leave. There's the whispered running commentary on the ceremony. There is the shifting of weight from foot to foot, counting down the minutes. People who would probably rather not be there, but would rather the insurance when their final day comes."
Half Forward Line release their album on cassette through Galway imprint Rusted Rail, with a CD version available on Seattle's Jigsaw Records. The Back of Mass is launched at The Blue Note, Galway on October 27 in an early show that runs from 6pm-8pm.