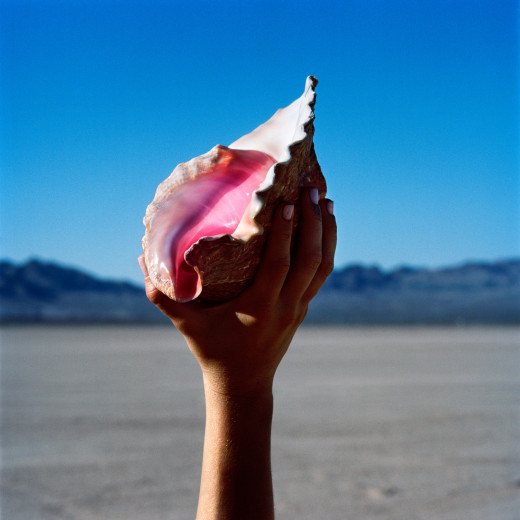 One of the golden rules of making any playlist is that you should absolutely never ever start the night with 'Mr. Brightside'. 'Mr. Brightside' should not feature anywhere in the first two hours of a night. Since its phenomenal success 16 years ago – which earned it a spot on the Billboard Top 100 to this day – 'Mr. Brightside' has been hailed as one of the most popular "peak" songs for any appropriate party, be that a wedding or whatever you're having yourself. It reaches its maximum potential only when coupled with unsafe amounts of Jaeger at 2am with crowds of all ages screaming their throats raw. No one remembers consciously learning the lyrics, but you can be damn sure every beat, breath and pause of the song is embedded into the blood and soul of every man, woman and child, only ever to be unlocked only at your late night apex.
Unfortunately for The Killers, 'Mr. Brightside' was the starting point and thus, their fate was sealed before they even ventured to a second album. Despite admirable efforts from equally stadium-friendly singles through the years ('Somebody Told Me', 'When You Were Young', 'Human' etc etc etc) nothing has ever come quite as close to the commercial success of that singular track. It's the 'All Star' to Smash Mouth, the Harry Potter to Daniel Radcliffe and the 'Wonderwall' to Oasis. There's no escape, there's no running from it. This single creation is now – at least to many, less engaged followers – more or less their entire identity. 
When looking at their fifth studio release, Wonderful Wonderful, the closest contender to even make a dent on the 'Mr. Brightside' spectrum is 'The Man'; a boisterous and jazzy number with ambitiously cringe-worthy lyrics and a consistent lack-of-commitment to any particular genre. As a lead single, it's quite weak and further solidifies the continuous decline in the quality of The Killers' albums.
At this pinnacle moment of their career and following Wonderful Wonderful's dire predecessor Battleborn, the band are giving this album their all. Literally. Wonderful Wonderful drags listeners unwillingly through a feeble imitation of The Killers' back catalogue in a desperate search for a single like 'Mr. Brightside'.
The opening title track is a promising but ultimately flat lament to the Sawdust era, with dystopian landscapes and human tragedy being brought to life through Flowers' powerful vocals. 'Life to Come' then, is nothing more than an unfortunate electronic Battleborn influences.
While Wonderful Wonderful is predominantly a rehash of previous albums, there are a few moments where The Killers edge out of their comfort zone, which should offer some semblance of promise but just end up resulting in some of the album's lowest points. 'Run For Cover' opens with your classic indie intro, often associated with the likes of Two Door Cinema Club. From there, the track spirals into a mutilation of pop-punk and indie made worse by Flowers' ill-fitting vocals. The entire track is a fragmented experiment that should not have seen the final cut of this mess of an album. 
Wonderful Wonderful wears the burden of a band's fading interest in their own music, or at least their wilting optimism. There's a running sense of regret and shame coursing through it to the point where Flowers' is literally apologising and pleading listeners, "Don't give up on me" in 'The Rut'.
One supposes though that it's not all bad for Wonderful Wonderful. It does feature a multitude of quirky cuts like 'Out of my Mind', the name-dropping number where Flowers attempts, and actually basically succeeds, to woo and seduce us with cheesy disco riffs and brags about McCartney and Springsteen. 'The Calling' then is  a solid, well-structured track with an infectious chorus and the smooth execution the rest of the album is lacking.
The Killers have been known to bypass the "Out with a Bang" theory in favour of the slow, lulling close to their end tracks. Wonderful Wonderful finishes with the track 'Have All The Songs Been Written?' and really, that alone speaks volumes. The title singlehandedly sums up the mediocrity of this album. It marks the band's surrender to their own demise and a final ode of acceptance. In this case, the answer is in the question. If you've been reduced to writing a track like 'Have All the Songs Been Written?' then yes, it's quite possible that all the worthwhile songs have been written. We can hope and wish that it's not so, but you can't help but feel that the final drop of The Killers' creativity has been spent in Wonderful Wonderful. Christine Costello