Album Reviews
Published on December 14th, 2017 | by Aaron Drain
0
Nava – Tapestry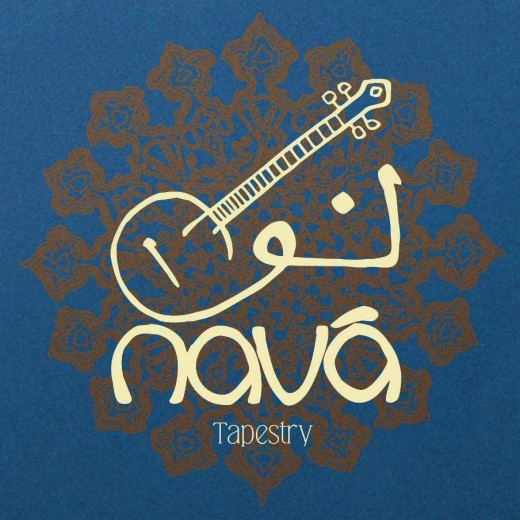 On paper, it might not sound like the most symbiotic of sonic juxtapositions (depending on taste, obviously) – "a groundbreaking group of young musicians exploring the relationship between the ancient musical cultures of Ireland and Persia." But in Nava's self-released debut LP Tapestry, what could easily have fallen into cacophonous territory instead finds its feet in blissful euphony; as much in thanks to the unconventional folk outfit's mixed bag of musical lineages as the sheer musicianship of its members. Half exploration of traditional expressions of Irish folk (courtesy of Paddy Kiernan and Niall Hughes) and half observance of traditional Persian folk mediums (via Iranian born brothers Shahab and Shayan Coohe), Nava's musical make-up and blisteringly sharp instrumentation boil over into a debut effort that's eccentric, incomparable, and essential.
At 11 tracks of varying length, Tapestry weaves (ahem) in and out of unconventional and more familiar rhythmic stations. It's the amalgam of the jigs and straightforward toe-tappers – at times breakneck, at times sedate – that set up tracks to swell and contract; warmly tempestuous soundwaves crashing and breaking upon melodies that permeate the ear-drum to take up residence. 'The Rolling Wave – Chahar Mezrab', as a prime example, melds the aforementioned traditions in a beautifully subtle manner before launching the listener into something entirely alien. 'Hess', the following track, expands on the artful chord progressions at the heart of Irish folk music, twisting them ever so slightly to create an almost but never overbearing sense of melancholy.
This effect is taken to extremes in 'Chahar Pare', where the separation of musical sensibilities is a little more stark, but entrancing nonetheless – due in part to the gated use of typical Persian scales, but also the underlying Irish motifs that yield effortlessly to the former. Arguably, 'Comb Your Hair and Curl It' and 'Banish Misfortune' dispense with the more experimental compositional styles heard elsewhere throughout Tapestry, in favour of the more prevalent tropes of domestic, or even North American, folk music. But their inclusion is indicative of the fact that, at its heart, Nava is a collective intent on celebrating their rich musical ancestries whether woven together or split apart.
This is a confident and compelling debut from a group of seriously capable musicians. It's certainly a (mainly) joyous affair, but there's a slight, yet notable sorrowful streak to be found – see 'The Semuta Jig' or album closer 'The Persian Connection' – that occasionally grabs you by the heart and demands those soft hairs at the nape of your neck stand to attention. That's a powerful attribute for a debut LP to contain, and a commendable one at that. Aaron Drain
Summary: Check Out: 'Chahar Pare', 'Banish Misfortune', 'The Persian Connection'

If You Like This You Might Like: Lankum, Orchestre des Refugies et Amis, Woven Skull