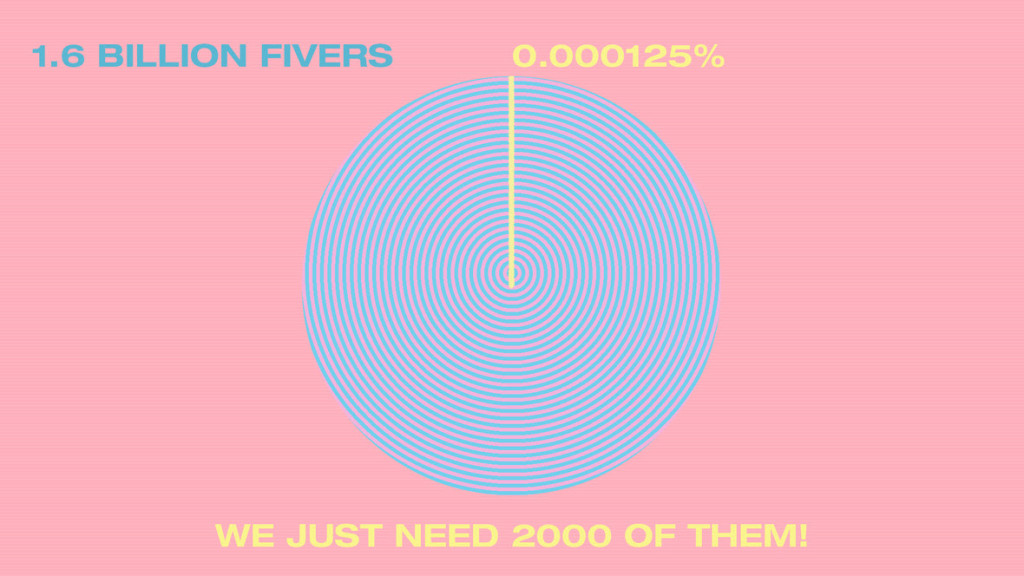 A4 Sounds need your help and more importantly they need your fivers! The interdisciplinary artist studio and gallery organisation provide affordable access to studio spaces, artist facilities as well as running workshops and courses. In recent years these spaces have been disappearing from the Dublin creative scene and their presence is vital for the community. Recently A4 sounds was awarded a 10 year lease, securing their long term future. Along with this lease they also secured funding to carry out vital refurbishment to the space.
To complete this work (which is for refurbishment to the the electrical system, to install a fire alarm system, and emergency lighting at the studio and gallery space) they  need an additional €10,000 or… 2,000 fivers! To help achieve this A4 Sounds is launching a crowdfunding campaign this week with a special event called F I V E R T H O N. On the night stand-up comedian and film-maker Conor O'Toole (who won the 2017 Dublin Fringe's Spirit of Wit) plays host to a number of comedians, musicians, artists and performers: including comedian Alison Spittle (from RTÉ's Nowhere Fast), singer/songwriter and spoken word artist Lewis Kenny.
The night will also see a cabaret, live performances , visual arts and a dance party extravaganza, with Big Monster Love, The Dirtbird, Stefan Fae, Beatrice Adomaityte and more due to give performances. Basically folks you get some serious bang for your buck and you get to help out a very worthy cause!
The F I V E R T H O N kicks off this Saturday at 7:30pm in their headquarters on St Joseph's Parade off Upper Dorset Street in Dublin 1. You can book your tickets, which includes a complimentary cocktail on arrival, here for only 3 fivers (1997 to go!)