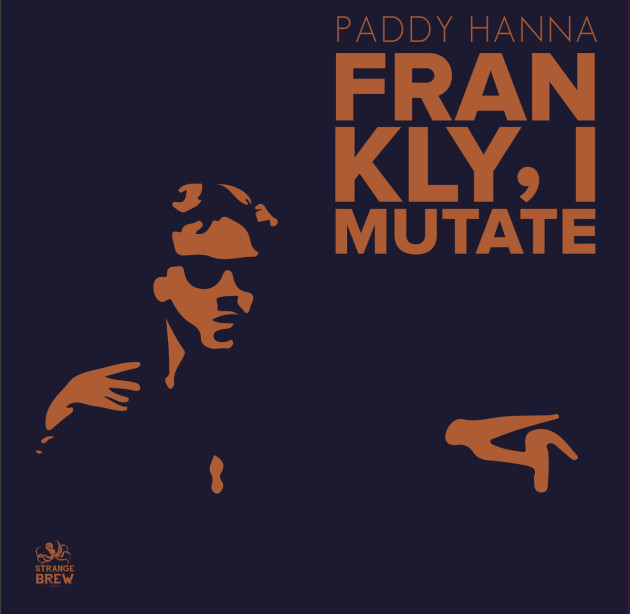 It's been a long time coming, but singer-songwriter Paddy Hanna's new album Frankly, I Mutate, is upon us through Strange Brew on March 2.
This follows his 2014 debut album, Leafy Stiletto, and the string of strong singles he's since released – the likes of 'Unprotected' and 'Bad Boys'. Also the frontman of supergroup Autre Monde, it's a long-held view of ours that Hanna is one of Ireland's most accomplished true songwriters; elusive, nuanced, capable of broad truths, while invoking the kind of Elvis Costello, Jarvis Cocker or Scott Walker-esque dark humour & vulnerability that catches one offguard in an otherwise '70s pop tune.
Frankly, I Mutate is filled with rich, retro-current arrangements evocative of vintage Spector pop hits, thanks to Tandem Felix/Dowry's Ena Brennan, and some guest vocals from Saint Sister. Recorded at the now-bulldozed Bow Lane studio by Girl Band's Daniel Fox, let's hope its sardonic sense of wit and off-kilter Hannaisms – you have to catch him live to really get it – sends him skyward from his respected cult journeyman status.

Paddy Hanna launches 'Frankly, I Mutate' with a full Irish tour, featuring the following dates: 
March 3 – Roisin Dubh, Galway
March 9 – Whelan's, Dublin
March 20 – Kasbah Social Club, Limerick w/Pillow Queens & PowPig
March 23 – Spirit Store, Dundalk
March 27 – DeBarra's, Clonakilty