Guide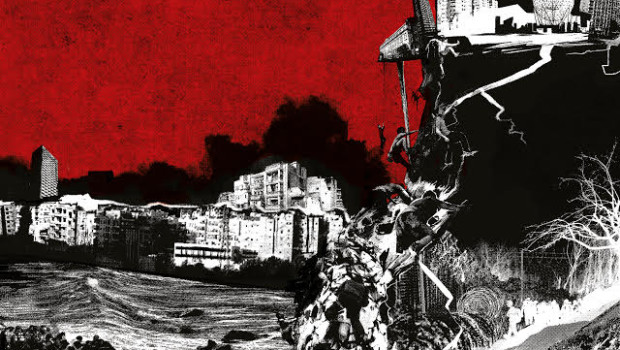 Published on April 23rd, 2018 | by Stevie Lennox
0
The Wood Burning Savages – Stability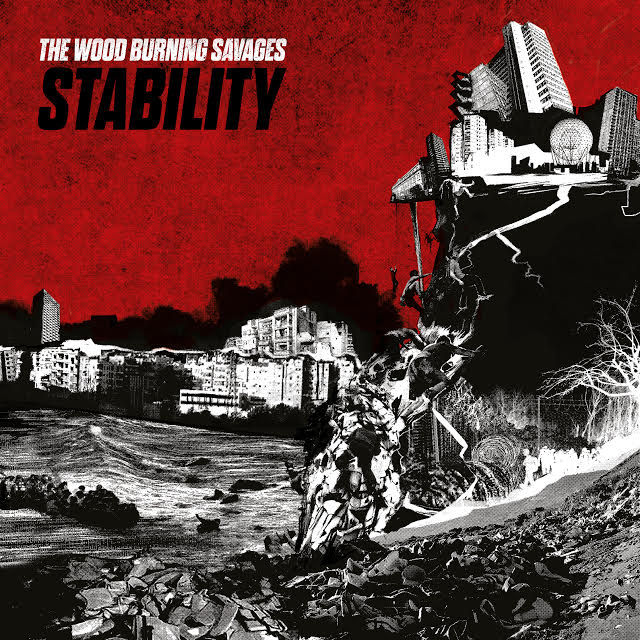 This Friday, April 27, a debut album that's long been one of NI's most anticipated, The Wood Burning Savages finally sees its release.
Between its effervescent indie rock and vitriol-turned-punk-anthem, the quartet are seemingly set to posit themselves as spiritual and sonic successors to the proudly socialist, alternative punk torch long-carried by the Manic Street Preachers. Debut LP Stability was produced by Start Together's Rocky O'Reilly and mastered by Robin Schmidt.
Derry-born frontman Paul Connolly has the following to say on the release of the album:
"A collection of songs about a working class furious at years of empty promises from billionaire Tory MPs who have no insight into everyday life. It's an album about how these empty promises lead to empty factories and fill job centres with disillusioned people stuck in a cycle of patronising and humiliating Steps To Work schemes."
It's been called a masterpiece by Stephen McCauley, and Tom Robinson ('In Paul Connolly, they have one of the next generation's great rock frontmen') & Billy Bragg- who invited them to his Glastonbury stage – have been fans for years.
Unified as musically and conceptually as you'd hope from a band that have spent much of its 5+ year existence honing their live show, bolstered with the recent arrival of Gascan Ruckus' Michael Woods, its tracklisting serves to underscore the dystopian reality it describes:
1. Stability
2. We Love You
3. Rat Race
4. I Don't Know Why I Do It to Myself
5. Purple Heart
6. Lusitania
7. Living Hell
8. Sisters of Mercy
9. Lather, Rinse, Repeat
10. Thoughts of You
11. Freedom of Movement
Stability is released on April 27, available to pre-order on vinyl & CD here. Watch the video for latest single 'I Don't Know Why I Do It To Myself':
You can catch their frenetic live show at any one of the following launch tour dates:
Saturday 28th April – Whelan's, Dublin, Ireland
Thursday 3rd May – Nice 'N Sleazys, Glasgow, Scotland
Friday 4th May – 81 Renshaw, Liverpool, England
Saturday 5th May – Castle Hotel, Manchester, England
Sunday 27th May – Limelight 2, Belfast, Northern Ireland