Album Reviews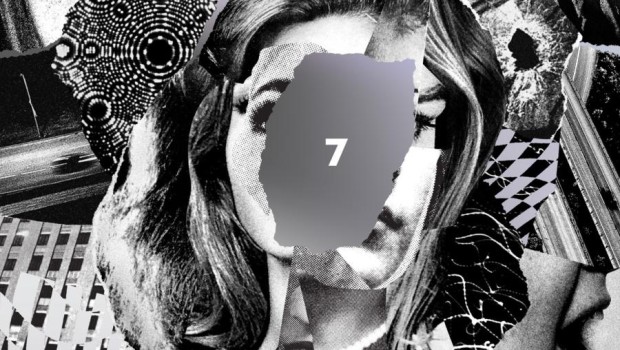 Published on May 15th, 2018 | by Dominic Edge
0
Beach House – 7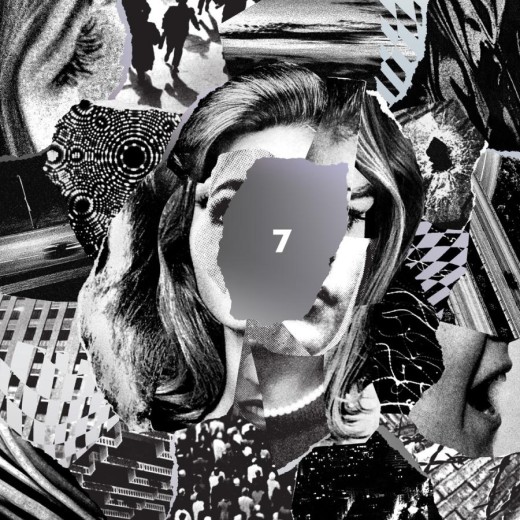 Fewer bands have so aggressively etched their niche as deeply as Beach House. Whilst aggression certainly isn't a term usually associated with this century's finest purveyors of lofty, emotionally-charged dream pop, the Baltimore based two-piece have certainly found their comfort zone and busied themselves deep within it. over the past 14 years. Typified by Victoria Legrand's omnipresent keyboards and Julee Cruise-esque vocals, Scally's reverbed guitar and a handful of simplistic drum loops, the band have been stuck in a beautiful, glorious rut creatively almost since their inception back in 2004. Fewer ruts have bought so much glory and critical acclaim, but after 2015's exceptional Depression Cherry and surprise release Thank Your Lucky Stars, there was a nagging question of where the band are going.
Legrand and Scally have evidently asked themselves the same, with their seventh – and aptly titled – full length release bearing the fruits of a new, rejuvenated Beach House. Joined by drummer James Barone, the duo have shed the idea that all their tracks need to contain their characteristic keyboards and guitar, or even be performable live as a two-piece. In addition, the recording process was segmented into three or four track chunks that could be properly explored and recorded in the comfort of a home studio. For the first time, Beach House haven't been shaped by logistics or instrumentation, but instead only the limits of their creativity and courage.
The results are in your face at the off, with Barone's powerful drums exploding from the opening bars of 'Dark Spring'. Legrand's transcendent vocals scoop the listener away with starry imagery: "I want to lie in/they call Orion/the colours missing/upon the dark spring". Lead single 'Dive' puts the best parts of Beach House's back catalogue into a vacuum pack before sucking out the air, drawing the individual components together. In a burgeoning crescendo Scally's tremolo guitar and Legrand's light vocals playfully explore a watertight core of cascading drums and an omnipresent bass note, providing one of the highlights of the record.
'Lose Your Smile' layers finger-picked acoustics into an expansive climax scawed with steely guitar slides and Legrand's assurances that "dreams maybe do come true", before the fizzing 'Girl of the Year' charges at the demands of being a woman in the spotlight in the 21st century: "the feeling's here/the pattern caught in a falling tear". While Beach House have always had an almost unrivalled ability to burrow into and control their audience's emotions, 'Last Ride' ensures 7 closes with the listener on their knees; over the top of minimalist piano reminiscent of Grouper, Legrand watches an unknown friend disappear into the distance: "There she goes/around the bend/the sun is low/unknown friend". Beach House's finest work is always found at the close ('Irene', 'Days of Candy' and 'Take Care' to name but a few) and 7 is certainly no exception.
Typically, Beach House albums play with the listener's emotions like an accordion, ranging from euphoric moments soaked in divine, stratospheric reverb, to darker, deeper moments filled with sorrow and sadness. 7 is somewhat flat in this characteristic, with a sludgy period in the middle of the record where long-standing fans will find themselves unaccustomed and ill-prepared for terra firma. 'L'Inconnue' feels almost predictable in rhythm and tempo unlike the rest of the album, and proves to be so, with a route one progression only livened by Legrand's forays into French vocals. At the other end of the spectrum, 'Black Car' is one of the band's most ambitious pieces to date, but feels needless in it's complexity and wonky robotic delivery.    
Reconsider for a moment the sleeve for 2017's B-sides and Rarities. On first glance it can be dismissed as lazy, like the rest of their catalogue (looking at you, Depression Cherry). However, only after the closing bars of 'Last Ride' do you realise what a masterstroke it was. For those unfamiliar, or in need of a reminder, in the midst of a dark grey background sits an almost imperceptible navy blue circle, a move that deemed the impeccable release almost placemat-worthy. Yet now, with such creative liberation, and with a whole new recording process to boot, do you realise that it represented a fully complete Beach House 1.0, the end of the old, and the beginning of something new. B-sides and Rarities was Scally and Legrand subtly telling us that part of their career was complete, and preparing to show the world a recast and re-energised Beach House. It was a hidden hint that could have easily backfired, but on the strong evidence of 7 this is simply not the case. As with any experiment there are certainly a few mis-steps, but Beach House have strengthened their grasp on the dream-pop crown. Dominic Edge
Summary: Check Out: 'Dive', 'Girl of the Year', 'Last Ride'

If you like this you might like: Cocteau Twins, Minor Victories, Chromatics