Events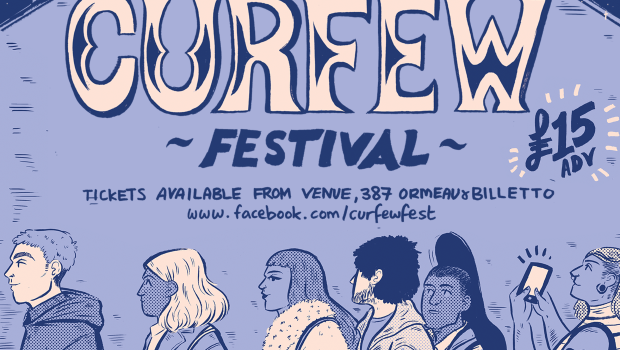 Published on May 11th, 2018 | by Stevie Lennox
0
Curfew Festival Announced For Twelfth of July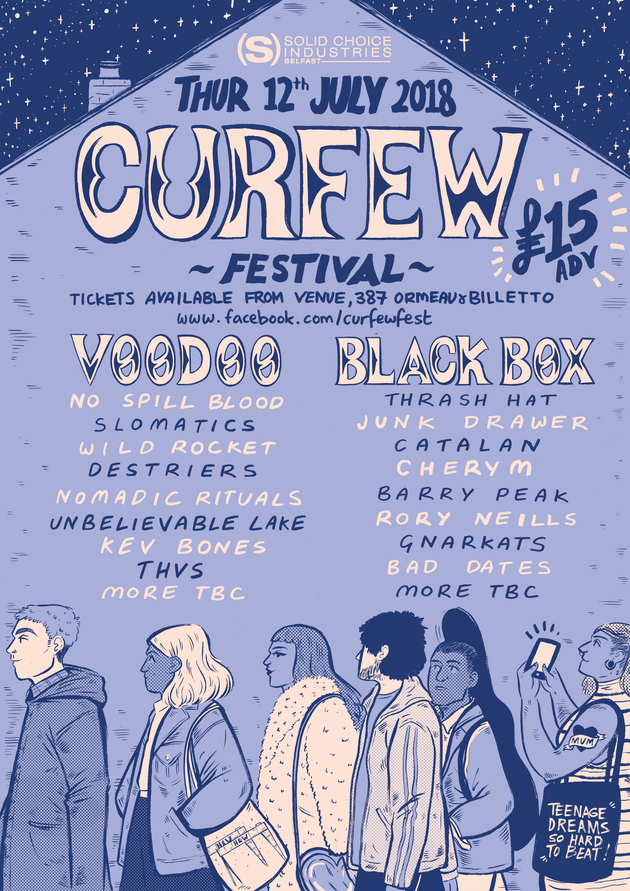 Making its return for the first time in many years, Belfast's alternative, inclusive Twelfth of July proceeding Curfew, takes place across two of Belfast's finest small venues – The Black Box & Voodoo. The whole day is kindly run by original runner Pete Jez' Solid Choice Industries. In direct opposition of 'the other one', we don't have to pretend to enjoy the rad tunes.
The only cultural division to be seen is in the cross-genre venue booking -Voodoo is set to host the riff-centric acts, headed by Dublin's synth-driven space-metal trio No Spill Blood, sludgy heavy rock trio Slomatics, Dublin hardcore act Destriers, space punks Wild Rocket, sludge-doom act Nomadic Rituals, Empty Lungs' Kev Bones, THVS and more, running from around 6pm-2am.
On the indier end of the sliding scale at the Black Box is ASIWYFA man Rory Friers' Thrash Hat, Junk Drawer, Derry indie-punks Cherym, Barry Peak, Rory Nellis, Belfast alt. rock three piece Gnarkats, new post-punk quartet Bad Dates and more to be announced. This stage kicks off around 4pm and runs until 11.30pm.
Tickets are available, priced at £15, from each venue, 387 on Ormeau Road, and online via Billetto.