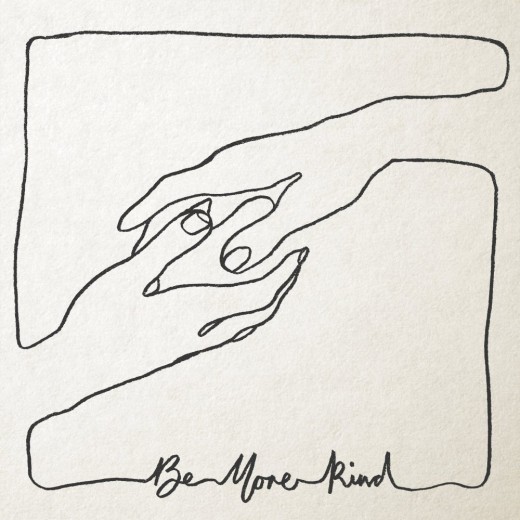 With an uninterrupted streak of 20 years in the game, Frank Turner is undeniably an institution. Over that time, he's tried on a number of different guises and styles with the most explosive being the proselytising political polemics of his earlier work. While over the last five years, the focus has been more on the introspective and personal, there was always a hope that the man would turn his acid tongue back to the multi-headed hydra of contemporary society.  With his latest effort, Be More Kind, those hopes seemed to have been fulfilled. This is a socially conscious and politicised LP which attempts to offer some guidance and support in uncertain times. Unfortunately, it chooses to express its nuanced and well-intentioned message in the most excruciatingly bland manner possible. This album represents the 'Radio One-ification of the cult hero.
As anyone familiar with Turner's work might expect, the lyrics here are a cut above many of his contemporaries. In an age where polarisation is a default state, there's something deeply satisfying about hearing a speaker approach these topics with such a maturity. Long gone are the days of discussing the Orwellian subtext of Roald Dahl or casually name-dropping Francis Fukuyama, Turner no longer needs to prove how clever he is. Instead, he simply wants to express a simple message: Be more kind. It's a basic but quite powerful creed. You should learn to approach divergent conversations with a sense of calm and a respect and remember that there are no easy answers and that anyone who trades in them shouldn't be trusted. It's here in this sea of uncertainty that the album wisely spends the majority of its time. A cursory glance at some of the cuts here showcases just how well explored this theme is.
The title track is a lovingly lilting plea to a basic sense of decency shared by all people. It asks us to recognise that the world is teetering out of control and that while nothing we do can fix it, by being kinder we might help one another survive it. 'Little Changes' echoes this sentiment neatly, but has a clever little trick up its sleeve with how it manages to utilise the multiple meanings of its title. But the real showstopper here is '1933'. This is a proper folk punk number in the mould of Against Me! or Turner's earlier work. It compares our current political climate to that of 1933 and poses a simple question: What the fuck are we doing here? We're ignoring all of our problems and now Nazis, 73 years after they were resolutely defeated, have become a legitimate threat to freedom. How did we let it get so bad and why mistaking our destruction as a salvation. It's a great screed, delivered beautifully that represents the one true point on the album when music and lyrics work together in tandem. For the rest of the LP, however, things are much messier and far less interesting.
For a man whose history is in low key folk punk, he sure does love top 40 pop rock. Not the good kind either, the generic, overblown tosh of Coldplay, U2, and, even, Scouting For Girls. He's seven albums deep at this point, we should be asking for experimentation of course. But these songs gain nothing from being wrapped up in chart-topping sheen if anything they're adversely affected by it as they lose any sense of personality. This production here is so sterile and sanitised, it sounds like Butch Vig recording in Apple's Cleanroom. This record has two of the worst songs, musically, that the man has ever written. The first is the single 'Make America Great Again' which is just appalling with a mix that is far too busy with all its twinkly synths and pop industrial guitar parts that ensure no instrument has any room to breathe. Secondly, and most egregiously, there's a Westlife-esqe key change in the final third which not only sounds like generic, forgettable trite but is also cheap, lazy and insulting to the audience.
Then, later on, we're given the terrible 'Blackout' which is head-scratchingly misjudged. What is this doing here? Why is there a subpar U2 chorus on top of a generic song from seven years ago? Why is he wasting your time with this hackneyed attempt at anthemic? The whole record is overproduced and far too busy. It detracts from the real substance of the album and leaves a bitter, unsatisfying taste. Over its 13 tracks, Be More Kind slinks about with a mouth full of venom but no teeth. Will Murphy