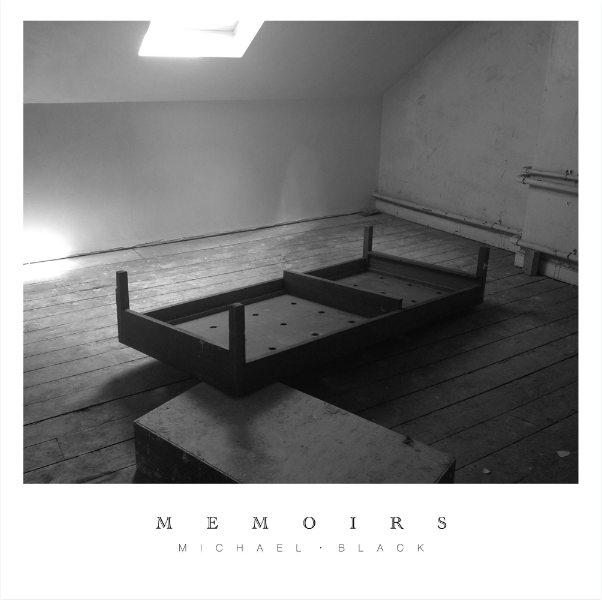 Having recently been featured on the official Piano Day 2018 playlist, curated by Nils Frahm, Belfast-based multi-instrumentalist & composer Michael Black is set to release his debut album, Memoirs, on June 13.
Across its fifteen tracks of unaccompanied piano, Black weaves the personal with the classical, evoking contemporary classic composers like Arvo Pärt and minimalism's man-of-the-moment, Nils Frahm.
"I understood that by releasing something as intimate as Memoirs, I'd leave myself very exposed and somewhat vulnerable. but I couldn't expect the listener to dwell and reflect on these thoughts in their own manner unless I provided an honest account in the first place. My wish is that Memoirs will allow others to engage with, explore and confront these often sensitive topics and find comfort and reassurance in doing so."
Intended as an aural diary, it addresses without words themes of death – in all its fear and uncertainty – through to its acceptance. At times plaintive, meditative, and full of vigour, it comes from a philosophically-ingrained school of music not unlike Belfast peer Kitt Philippa. Memoirs is one of a small few releases in the North to articulate without words the full scope of the human experience.
Recorded in a variety of spaces, his performance is given luxurious space and vivid sonic detail as tracks merge into a coherent narrative, aided in mixing by Robocobra Quartet's Chris Ryan.
Memoirs will be released on CD and digital on June 13, Piano Day 2018. Stream opening track 'Thin Blue Line', as featured on the official Piano Day playlist curated by Nils Frahm: