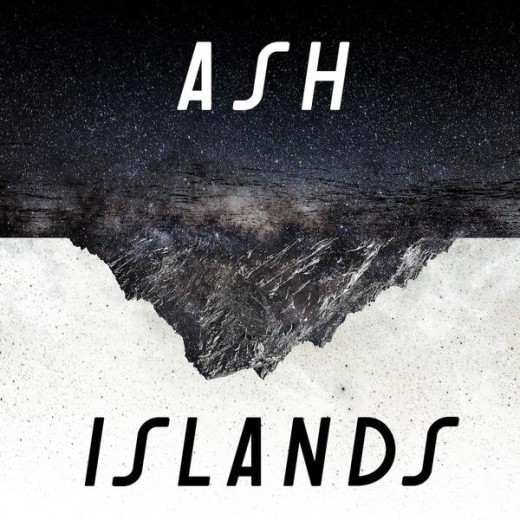 Ash's seventh studio album Islands lets you listen once again to the corny soundtrack to your summer love affair. Wheeler scrapes towards the very bottom of the barrel in one final bid to transform that washing machine shift at a Gaeltacht Céilí into the idealised romanticised summer of sun, beach and surfing. Islands features a myriad of sun-soaked riffs, images of crisp, white beaches for miles and just about everything else you'd expect from an Ash album. Only this time, the summer lovin' fallacy just isn't working its charm the way it used to as the album falls just short of Ash's usual, reputable standards.
As a breakup album, the crucial conviction is MIA. While tracks like 'True Story' have all the components of something great, the overall execution is poor. There's a bland and dwindling sense of enthusiasm, save on the few festival ballads like 'Confessions by the Pool'. It's hard to know if the heartsick tone of the tracks is ill-fitted to Ash's boisterous, upbeat sound, or if the pivotal, longstanding Northern Irish group have simply lost that vivacious energy they once wielded.
Islands finds Ash alternating awkwardly between taking themselves too seriously in tracks like 'Don't need your love', and clinging to the old, youthful formula that feels even more unbalanced and tired like 'Buzzkill'; an aggressive chaos of angst and outdated slang.
As a whole, Islands  isn't a bad album, but more an album suffering from an overall lack of direction or certainty. Ash have reached a stage of their career where, after a lightly celebrated comeback, the doubt has begun to settle in and take its toll and their music.
That being said, there are some notable high points in the album that should be commended. The eccentric and radio-friendly 'Somersault' breathes promise into a once lost cause. A fine concoction of the old Ash sound and an innovative adaptation to the new, 'Somersault' is exactly the kind of uplifting pop-rock track to lose yourself to. Ash follow through with this pattern of credible tracks with 'Did Your Love Burn Out?' which, despite Wheeler's seemingly ill-fitting vocals, works quite well. The jarring, punctuating rhythm and haunting vocals are reminiscent of Alex Turner's croon in Arctic Monkeys' AM. Ash have shed the weight of the No Man's Land beginning to the album as Islands finally starts to take shape — Unfortunately this occurs halfway through, but better late than never.
One would like to say the high points of this album compensate for the lower points, but overall Islands is a bland release with a palpable lack of commitment and consistency. There are a few potential hits and appealing festival tracks, which, in this age where listening to albums fully through is a rare treat, will probably work to their advantage. It seems most albums released entail a foundation of three decent tracks and nine tracks of pointless padding. So Islands wasn't terrible, just full of padding. Christine Costello