Album Reviews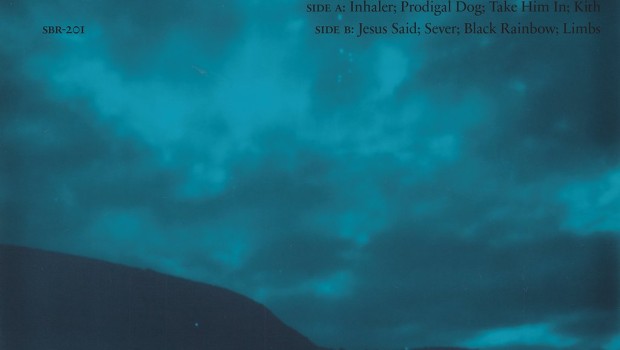 Published on June 13th, 2018 | by Zara Hedderman
0
Hilary Woods – Colt
The word colt is used to in reference to either a male foal or a young untried person. Universally, horses symbolise a spirited force and freedom without restraint. In that defiance, a passionate desire also pervades. Both The Rolling Stones and U2 sang about wild horses; Keith Richards was inspired to write a lullaby for his toddler to articulate the strain of having to leave him to tour the world. Bono pined for a "dangerous" but exhilarating woman on Achtung Baby's 'Who's Gonna Ride Your Wild Horses'. On her gorgeously soothing debut Colt, Hilary Woods marries these feelings of varied forms of longing (vulnerable and an untenable persistence) in a series of layered and harrowing compositions. Woods prefaced the themes addressed across the darkened terrain, spanning the eight songs, as experiences born from "grief, abandonment and mutating love".
The Dublin-based musician has been releasing music in her current solo-guise for four years. Her debut record, at 37 minutes, is only marginally longer than the two acclaimed preceding EPs – Night and Heartbox – combined. That time is utilised economically, however, and Woods doesn't scrimp on the moments constructed to leave a lasting mark on the listener. These moments present themselves in a myriad of configurations. On 'Sever', one of the record's many highlights, Woods explores the perimeters of her vocal register layered atop a the thudding heartbeat-like percussion accompanied by a shiver-inducing piano line. It's a hypnotically haunting arrangement. As is 'Kith', which finds a spectral tone in Woods' delivery against a minimal backdrop of repeated melody played on an electric guitar and synths, creating a looming terrestrial presence. She repeatedly asks a nameless character, "Baby won't you lie with me / Though I long to be free."
The plea is searing, the sense of grief palpable. This runs throughout the record, the weight and darkness is immensely attractive to the ear as the opening section, especially, intersperses into an expanding lullaby. By the time we reach 'Jesus Said', a lopped percussive pattern evolves into an uptempo, almost tropical, rhythm which energises the record. Not that it necessarily needs to be bolstered, mind you. The sedate tone is exactly what we need in 2018. A moment of calm amongst the abrasiveness adopted in most contemporary releases. Just stick on the latest from either Kanye West or Parquet Courts.
'Inhaler' sets the tone of the spacious arrangements. The opening synth line is reminiscent of the haunting chords within Nick Cave and The Bad Seeds' Skeleton Tree record from 2016. As the melody eases into itself, successfully establishing the nocturnal universe Woods has developed with these soothing meditations. On the closing track, Woods ponders, "Maybe the night will take me into its arms." It is easy to place yourself wandering a darkened forest wondering the same thing whilst listening to Colt.
'Black Rainbow' immediately transports the listener to the year 1990. The opening chords and a Julee Cruise cadence draw a striking similarity to the signature Angelo Badalamenti composed theme for Twin Peaks. It should be no surprise, then, that Hilary Woods' music has found a suited home on Sacred Bones, a label that has released albums by the aforementioned Cruise and David Lynch as well as Dean Hurley (who composed music for the most recent reboot of the series). Elsewhere, one can hear a likeness, even a fleeting one, to artists as varied as Warpaint, Saint Sister, John Maus and Radiohead.
Hilary Woods has steadily developed a cult status, certainly across Dublin, since her early period of performing in JJ72. Finally, with the release of her debut LP, fans have an extended entity to immerse themself in. Colt is a record that, in spite of its spooky sonics and looming sense of despair in the lyrics, is exceptionally warm and inviting. With this, Woods has shared more than new material, she has opened a new world for listeners to wander. Zara Hedderman
Summary: Check Out: 'Sever', 'Inhaler', 'Black Rainbow'

If you like this you might like: Amen Dunes, Holy Motors,