Galleries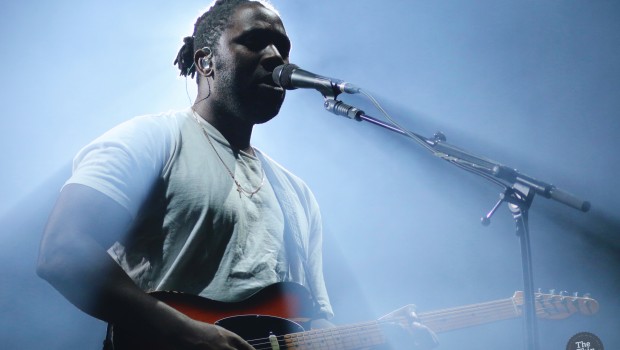 Published on October 23rd, 2018 | by Hugh O'Dwyer
0
Bloc Party @ 3Arena, Dublin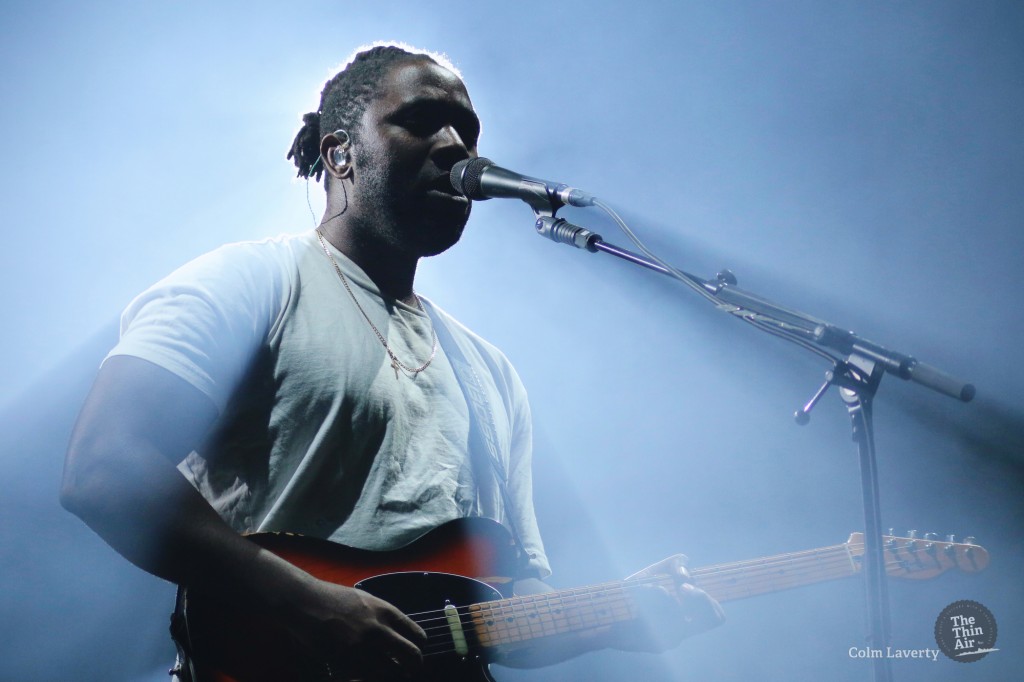 Thirteen years on from the release of their seminal debut, Silent Alarm, Bloc Party come to Dublin to play their biggest Irish show to date. Headline shows in the 3 arena are usually reserved for bands who have proved their worth, released several albums of notable acclaim while gradually growing a loyal and passionate fanbase. Although this may not be the case for Bloc Party, tonight we can make an exception to celebrate one of the most revered albums of the noughties. It's not that Bloc Party are a bad band per se, it's just that since Silent Alarm the quality of their output has waned to the point that it feels like no one really cares anymore; Did you listen to Hymns?  
Glancing around a half empty 3 Arena, it's hard not to think that this show would have been much better suited to a smaller venue. The curtains of shame are up and there's vast pockets of space on the floor allowing punters to cut through the crowd like hot knives through butter while returning from the bar, arms loaded with pints. It is somewhat sad to see but this is a Monday night and half of the bands target demographic are at home with a mortgage and two kids.   
Sydney based Indie-Pop quartet Middle Kids kick off proceedings for the night. They work their way through a half hour set of 3 minute headnodders while never quite making any meaningful impression on the crowd. Theirs is a brand of rock which draws on the likes of Wolf Alice, Haim and their Australian contemporary Julia Jacklin. Closing track 'Edge of Town' stands out from a set of otherwise inoffensive material.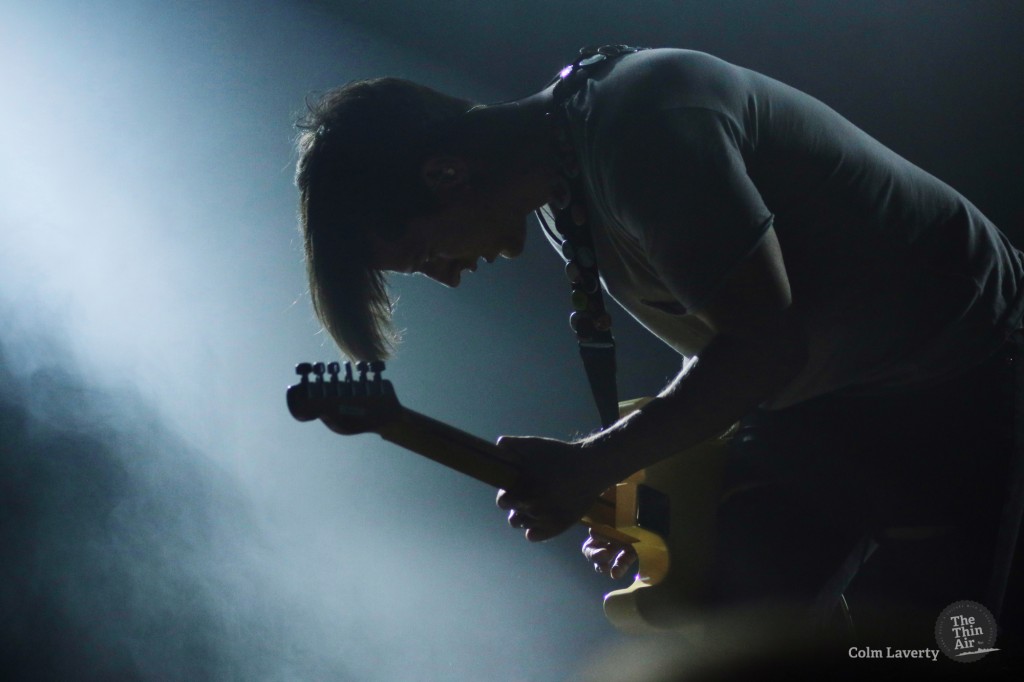 Bloc Party take the stage at 9 o'clock on the button easing into the set with the dour 'Compliments', the closing track from Silent Alarm which they would go on to play back-to-front in its entirety. "Tonight, we're gonna take you back to 2005" exclaims Kele Okereke and from here on in we are transported back to a time when "art-rock" was considered a genre. Everyone in the crowd is here because they at one point had adored this album, burning the CD for friends, religiously following the band on MySpace or even scrawling the name Bloc Party on their school bags – informing their friends that they were indie kids. Although we know what's coming, each song gets a euphoric reaction as if it's come as a complete surprise. 'Luno', 'Price of Gasoline' and 'The Pioneers' are met with pure energy as the crowd spits back every word verbatim. The stage is kept simple with five strips reconstructing the album cover illuminated with red,white and blue lights. It's a truly perfect light show as each beat is accented with a flourish of a strobe or a spotlight, this is at it's best during 'She's Hearing Voices'. The audience sing along patiently through 'Blue Light' in anticipation of the crescendo of 'Banquet', 'Positive Tension', 'Helicopter' and 'Like Eating Glass'. We've reached peak NME era indie here and we love it.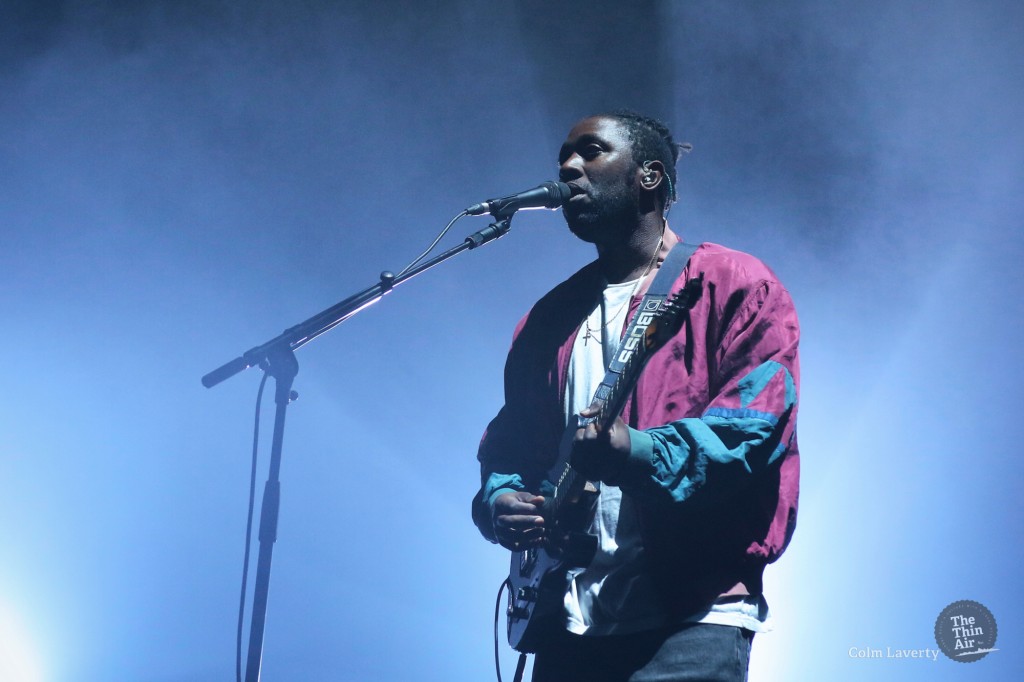 The band re-emerge not once but twice to play two very different encores. The first is made up of some "rare-bears" from the Silent Alarm era and the hardcore fans sing along ecstatically through 'Tulips', 'Storm & Stress' and 'Little Thoughts'. At this point it's important to note just how well the band's new members are filling the shoes of Matt Tong and Gordon Moakes. After a thumping rendition of 'The Prayer' the band exit the stage only to come back and play a second encore which serves as a reminder as the why Bloc Partys popular has been on the decline for some years now. Beginning with Hymns opener 'The Love Within', the crowd simultaneously turn to each other to ask, "What the hell is this?". It's not quite dance music and it's not quite rock but it is definitely not good. 'Ratchet' is a slight improvement but at this point we've lost interest. 'Flux' redeems some credibility and provides a satisfactory ending to the night. Bloc Party were one of myriad noughties bands promised to be the next best thing that never quite lived up to the hype. And while they've seemed to have lost the ability to write music that really connects it is apparent from tonight that Silent Alarm is without a doubt a classic album. Hugh O'Dwyer

Photos by Colm Laverty