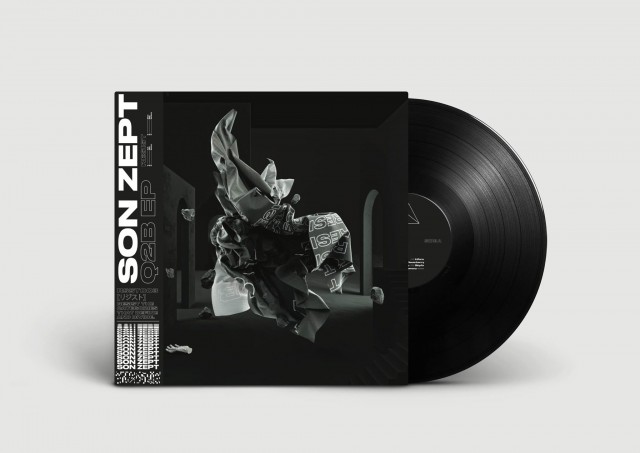 Liam McCartan, AKA Son Zept, releases his debut today, and it's one of the most exciting, forward-thinking electronic releases to emerge from here in some time.
Parallels could be drawn with the likes of Autechre or Aphex Twin from an experimental standpoint, as his Q2B EP reveals McCartan as a true polymath, where concern with ideology is tantamount to creating limitless club potential. Brimming with atmosphere punctuated by his dense 'polypatternism', the Q2B EP is a work of deconstructed club music that alludes to the memory-triggering aspects of techno, noise, trance, power-ambient and industrial, often falling into umbrella of electroacoustic composition.
We'll have a full interview with Son Zept in the coming week about process, hauntology, deconstructivism, metamodernism, and how these ideas feed into the creation of music that manages to function both at a club night like Belfast's Resist and in an academic setting – McCartan is currently doing a PhD at Queens' Sonic Arts Research Centre.
Q2B is available on 12″ on a limited run of 200, available through experimental electronic collective Resist. Stream it below:
Son Zept launches Q2B tonight at the Menagerie, Belfast, alongside Renick Bell & Bloom. Doors open at  9pm – more details here.