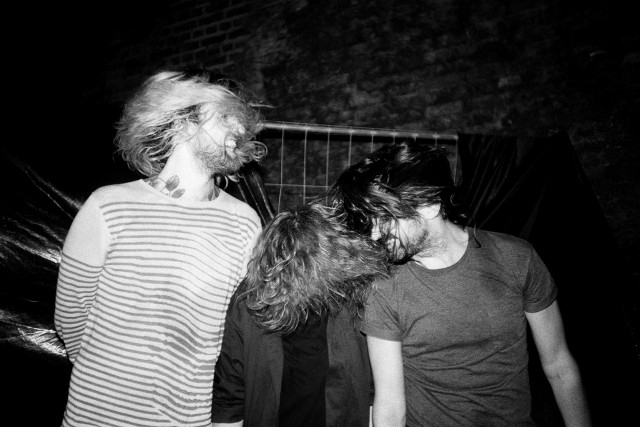 We've been fans of the righteous post-punk party music of Sweat Threats since they reared their heads at the start of 2018 – and most recently last month's 'Suffocate' – and today, we're delighted to lay down on a platter assorted Sweet Treats, the debut EP from the London-based Irish pairing of Niall Jackson (Bouts/Swimmers Jackson) and Matthew Sutton (It was All a Bit Black and White/Tayne) – recently joined by drummer Lucy Brown.
Very much in line with their modus operandi, Sweet Treats is a six track earworm infestation, filled with that Death From Above, Idles & Fucked Up strain of insurgent punk that links hips to brains. Written around themes of of abandonment, reclusiveness, male toxicity, loss of youth and staying positive in the face of  political turmoil, it manages to never skimp on the fanciful idea good music should be listened to loudly, and repeatedly.
It's a cathartic release in more ways than one – the product of a sweaty, tiny rehearsal space alchemy that the pair honed throughout 2017, Niall told us: "relocation to London was much tougher before Matthew got in touch and asked me to come write some music with him."
The EP's anarcho-punk cover art comes from Keterina Konstantara, and was mixed by thinking punk's go-to guy Jesse Gander – known for Japandroids and White Lung.
Sweet Treats is released tomorrow, October 13 – ie. Cassette Store Day, on a limited run of red cassettes in red cases through Wonky Karousel Records.
Stream below, and buy Sweet Treats on Bandcamp: