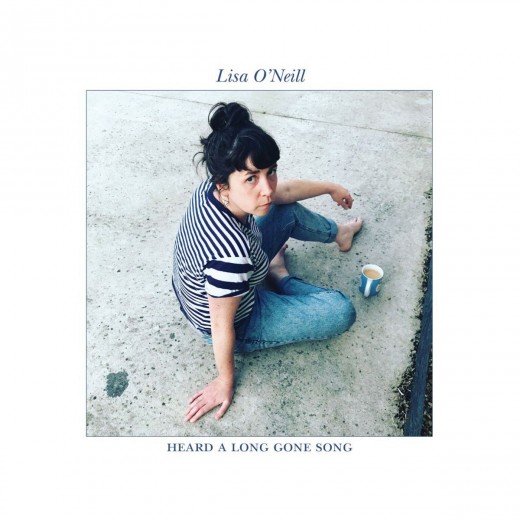 Given Lisa O'Neill's rising star in recent years, it's surprising she hasn't been snapped up by a bigger label sooner, with previous work being either self released or issued through The Frames' Plateau Records. Having toured extensively over the last few years with the likes of Glen Hansard, James Yorkston and The Divine Comedy though, it seems pretty natural that at last the Cavan songwriter should follow fellow Irish folk luminaries Lankum onto the eminent Rough Trade label, or more accurately, Rough Trade's brand new folk imprint River Lea, for album four.
Where previous records, particularly 2013's Same Cloth or Not, balanced quieter tracks against others with more lush, fleshed out arrangements – courtesy of star guests like David Kitt, Seamus Fogarty and various members of The Frames – Heard a Long Gone Song largely keeps the instrumentation stripped back to its bare bones. It makes for her most minimalist-sounding album yet, opening with the entirely unaccompanied vocal of 'The Galway Shawl', her take on the traditional folk ballad.
'Along the North Strand' – a rewrite of old murder ballad 'The Outlandish Knight' – follows with the arrival of her usual acoustic guitar, while bouzouki and violin join in to gradually up the tension over the track's intense 8 minutes, but later on a version of 'The Factory Girl' sees her sing unaccompanied once more, until Lankum's Radie Peat joins in midway through to harmonise, their two voices intertwining to beautiful effect.
The focus on traditional ballads isn't particularly unusual for a folk artist like O'Neill, and something well practiced by contemporaries like Lankum, but it does feel surprising at this stage from an artist whose previous three records have focused solely on her own work.
The self penned material on offer here is some of the strongest though, such as the banjo-led 'Rock the Machine', a tale of Dublin dock workers ousted by mechanisation. Previously released on the Starboard Home compilation, a record of songs by Irish artists inspired by the River Liffey and Dublin Port, the track is easily as much of a highlight here as it was then. 'Violet Gibson', meanwhile, tells the remarkable story of the titular figure, an Irish woman famed for her 1926 assassination attempt on Benito Mussolini. While the real Gibson never explained her actions, O'Neill here gives voice to her motivations in her own distinctive rural drawl – "I simply saw a bad egg and I thought/I'd take the bad egg out".
While her takes on the traditional tracks (and a cover of The Pogues' 'Lullaby of London' thrown in to close proceedings) are often stunning and always fully convincing, a greater focus on O'Neill's own compositions here would have felt appropriate for a record potentially poised to expose her to a wider international audience. That said, there's still enough of both sides here for new listeners to sink their teeth into before working their way backwards to Pothole in the Sky and beyond. If the label move sees a greater light shone on O'Neill, it will be richly deserved. Cathal McBride