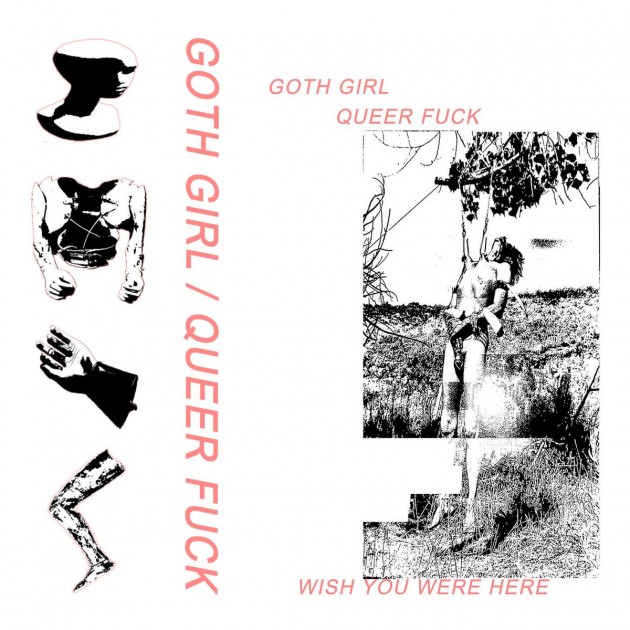 The first release on new Belfast-based label Love Will Bury Us is a statement. Optimistically titled Wish You Were Here, it's a digital & cassette collaboration from Canadian noise artists Queer Fuck and Goth Girl.
Devastating, corrupted and immeasurably intense, Wish You Were Here is a forty minute machine noise opus created initially by Queer Fuck – responsible for its majority of screeching – in two twenty minute drum sessions, that were then heavily edited and augmented to sound "like the chattering death rattle of a super computer from the 50's". Goth Girl's wall of screeching turn the release into a blunt object, and is encapsulated in art by Queer Fuck.
Nick Tooms, aka Queer Fuck, is a recently-emergent Canadian noise artist who has in that time released several digital projects and art pieces which gravitate towards abrasive noise wall and gore-noise landscapes.
Goth Girl's latest project, 1000 Cuts, features 1000 tracks of blasting harsh noise wall – a noise subgenre described as being "a literal consistent, unflinching and enveloping wall of monolithic noise" with no change, ideas, development, entertainment, or remorse. Aptly, they're also a founding member of noise/grindcore band Holy Grinder.
It's available to buy on Bandcamp digitally or in a baby pink cassette run of just 60. Stream it below: