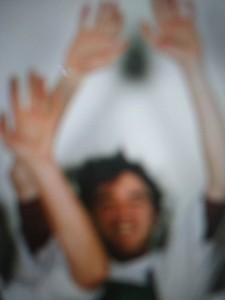 Pan-dimensional (Cork) experimental electronic artist Arthuritis is set to release his sprawling fourth album, I'm Great through KantCope on tape & digitally next week via Bandcamp.
Following up on the supremely-titled Neglected Ambient Shirts Vol. 1 and The Worst Of, alongside Arvo Party II, it's as texturally-rich an Irish album we've heard this year. It's presentation belies the presence of a real vibe here, and like that artist, it deserves to be taken much more seriously than its name & presentation suggests.
In Arthur's own words, it's "a collection threaded together by themes of confusion and isolation". An eclectic collection, and an internalised world in itself, where R&B-influenced alt. pop ditties sit alongside the albums darker, more solitary corners of glitchy drone, making it disconnected, yet simultaneously his most human release to date.
It was recorded over a 3 year period in a number of locations but compiled and mixed in his new creative home, The Beige Rooms. Although it's primarily a solo record, guitarist, songwriter and producer Sam Clague appears as a guest collaborator.
'I'm Great' is set to be launched at The Poor Relation, Cork, next Friday, November 30 with support from Saint Caoilian. Doors open at 9pm. Stay tuned for more.